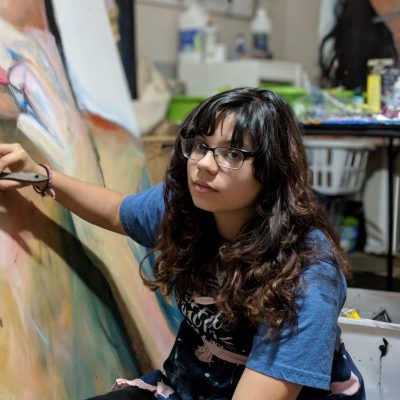 Anayansi Jones
Amanda "Anayansi" graduated from UCF with a Bachelor of Arts degree. Her main focus is drawing and painting. She also has experience in ceramics, sculpting, and digital media. Her artwork has been placed in the Orlando Museum of Modern Art for events and currently has artwork in many contemporary galleries in the Orlando area.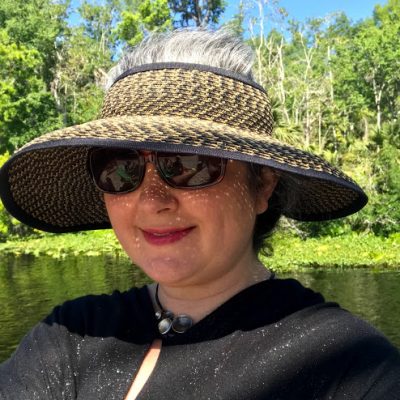 Angela Hansen
Angela Hansen is a plein air and studio painter. She participates in local and regional art shows. Mrs. Hansen enjoys creating magical landscapes using the color of light.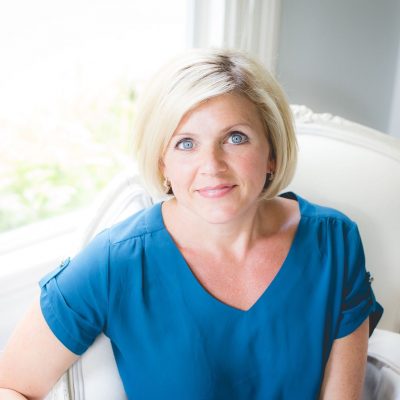 Angie Klein
Angie is a local artist and native Floridian. Her passion for painting comes from a deep love of her faith, family, and friends. Angie's rich southern heritage and love of her hometown, Plant City, has inspired much of her recent work. She also loves gardening and is a craft beer enthusiast.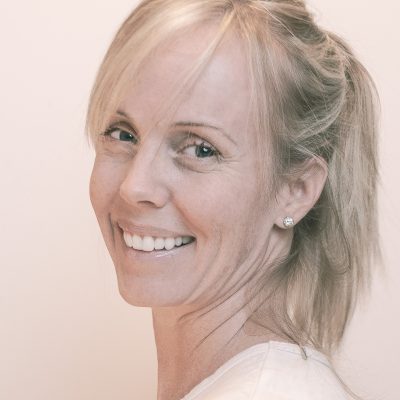 Ashley Lippincott
A modern take on traditional beach photography.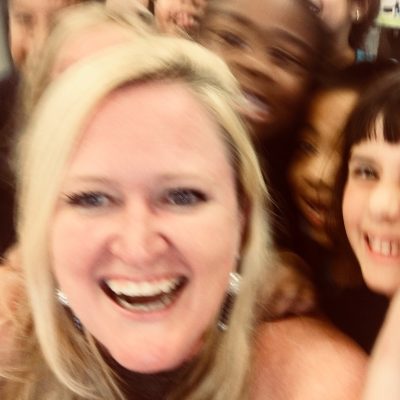 Betsy Reeves
Betsy attended Harrison School for the Arts in their opening year. She has a Bachelor of Fine Arts and a degree in Art History from FSU. She had a jewelry company in NYC, Zubie Design, and you can still find her pieces in her ETSY shop. Her weeks are spent teaching 700 elementary art students and riding roller coasters.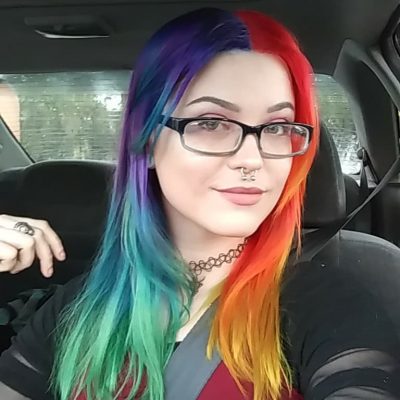 Brandy Berger
Brandy was born in Miami, Florida. She has lived in Lakeland since 2000. She attended Rochelle School of the Arts during middle school and then continued her visual arts education at Harrison School for the Arts. Her love and passion for art is a relief from the stresses of everyday life. Brandy draws inspiration from friends, family, pets, and even DnD. She tries to allow her imagination to take control from there.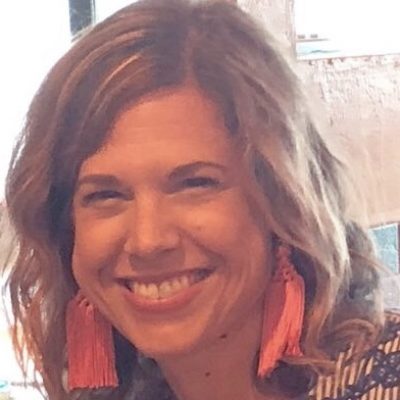 Brannan Lawson
Brannan is an elementary art teacher by day at Hillcrest Elementary. At home she experiments with acrylic paint by painting abstract flowers on paper and canvas. She also loves using watercolors in her illustrations of architecture and cartoon family portraits. She is obsessed with expressing herself with all types of creativity such as painting, jewelry making, and sewing.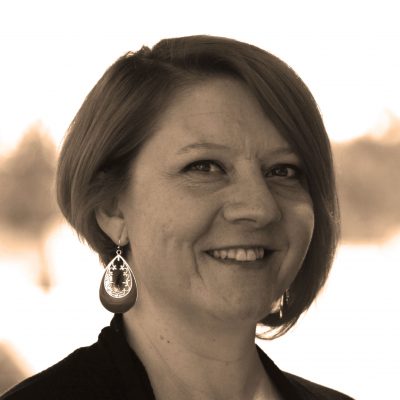 Candi Orchulek
Candi is a (mostly) self-taught artist in Tampa, FL. Her preferred media are charcoal and oil paints, but she has dabbled in ceramics and sculpture, which she hopes to expand on this year. While walking on the beach near her home in Tampa one day, she noticed the shapes made from the long sunset shadows. Her current series explores these shadow shapes, playing with perspective and color.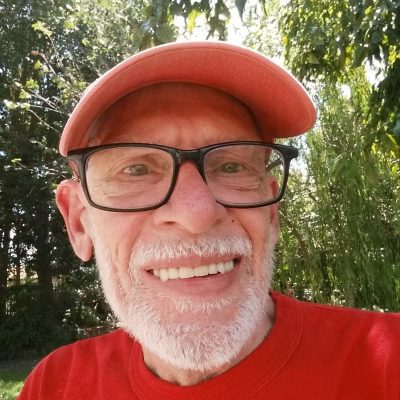 Carl Schmidt
Carl is a Minimal Abstract Expressionist with interests in the emotional landscape with Futurist and Bauhaus tendencies. Using traditional and contemporary mediums, such as Acrylics, Gouache, and Aerosol. His newest series are artists color wheels (made himself) that combine colors and shapes to express words and emotions that he can see but cannot say.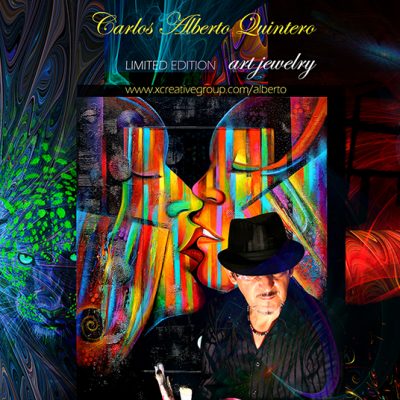 Carlos Quintero
Studies in Fine Arts and Graphic Design, with important recognitions.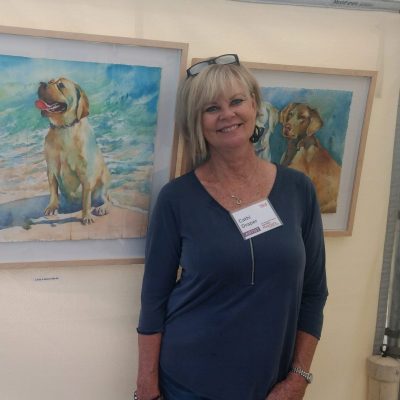 Cathi Draper
Cathi is a Watercolor Artist. She was born and raised in Winter Haven and has a passion for painting pets and people.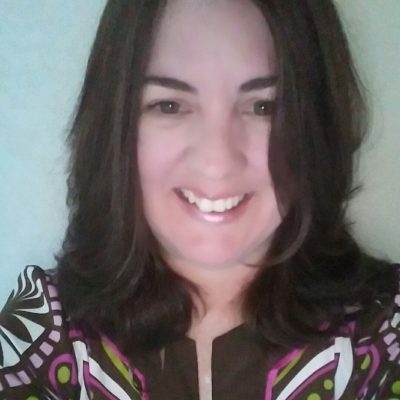 Cheryl Dossey
Cheryl is a mixed media artist who enjoys mixing the old with the new.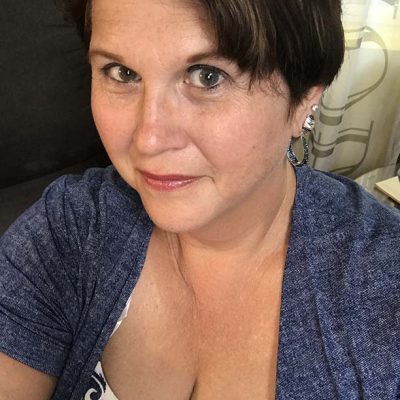 Christie Becker-Fitzgerald
"I believe that art is therapeutic… For the heart and soul. Each piece I create is centered around a female figure and tells a story. These stories go from personal memories to fairy tales to heroines that we look up to."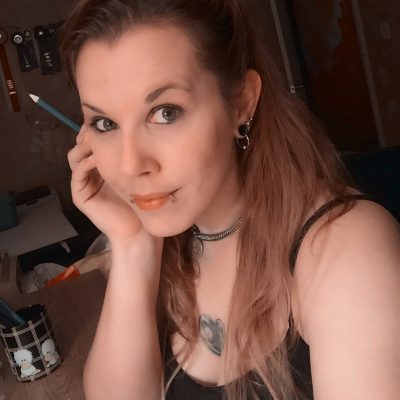 Christina Bauer
Christina Bauer is a self-taught oil painter and mixed media artist specializing in the merging of the beautiful and bizarre. She displays her unique view of the world by showcasing how everyday items become enchanted.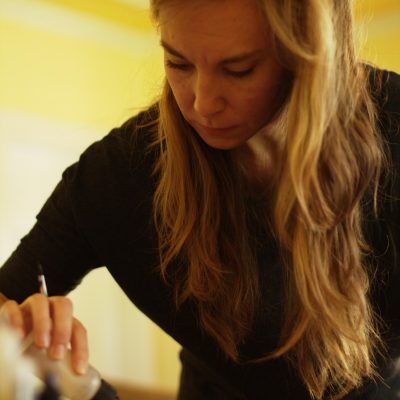 Christina Eve
"I'm a musician, visual artist, and synesthete. I see colors when I hear sound. As a synesthetic artist, I translate what I hear into visual form so others can see the beauty of sound. I paint music and use this imagery to give voice to complex and often inexpressible experiences of humanity as a way to offer empathy and compassion to others."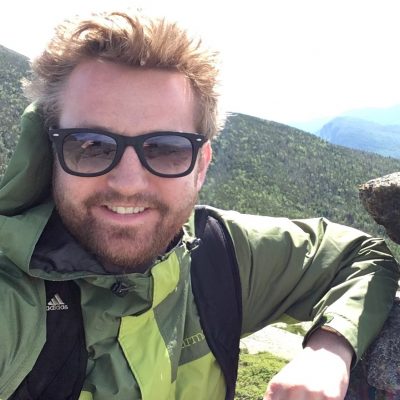 Christopher Roll
Chris Roll teaches Drawing and Painting at Lakeland High School. He and his fiance share a studio space at Artifact Studio in downtown Lakeland, FL. He spends his free time watching soccer and drinking coffee.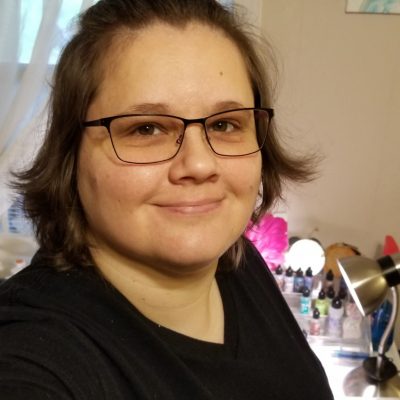 Cindus Henry
Cindus is a native Floridian specializing in alcohol ink and fluid acrylic painting. She loves creating anything that has very fluid movement on the canvas. Vibrant color speaks to her. Abstract design is what she enjoys most. She chose the name "Beauty for Ashes" as her art endeavor to exhibit that God can turn anything into beauty as it states in Isaiah 61:3.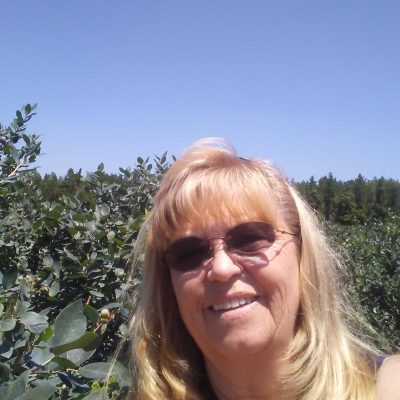 Darlene Melius
Darlene is a forensic artist for the Lakeland Police Department and also an art instructor for the Winter Haven Senior Center. Prior to working for the police department she taught seven art classes and was a featured artist for Disney and Cypress Gardens.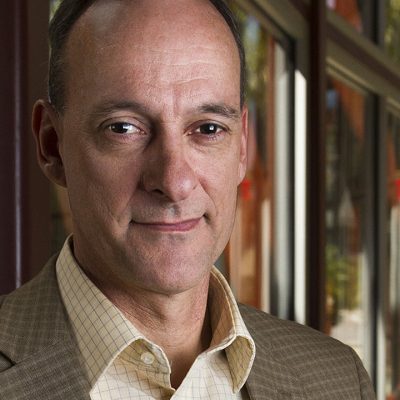 Daryl Ward
Daryl Ward, principal at Harrison School for the Arts, specializes in fine-art landscape photography. With images ranging from the Pacific Northwest to his home state of Florida, Ward looks at his photos as a way to evoke an emotional response to a sense of place.
Denise Settles
Denise is a mixed media artist and long-time resident of Lakeland, Florida. Her work portrays illustrative scenes in a traditionally subtle manner. Lakeland's landscape has served as a source of inspiration for much of her work. Denise grew up with a passion for drawing that has stuck with her for over 20 years. In 2015 she further developed her skills by taking various art classes at Polk State College where she received several awards for her work.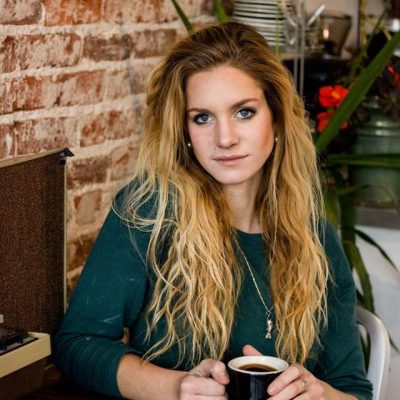 Elisa Wolcott
Elisa received her Bachelor of Fine Arts in studio art from the University of Nebraska at Omaha in 2017. She works both with clay and oil painting, and her current work is based in functional ceramics. She has been a resident of Lakeland for a little over a year.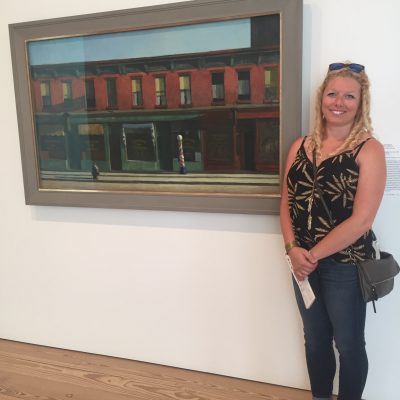 Emily Griest
Emily Griest is a painter who has lifelong love of water. She became an artist after finding out that mermaid was not a valid career option. She continues to utilize oil paint to explore water imagery within her work in an attempt to help land dwellers appreciate all things aquatic.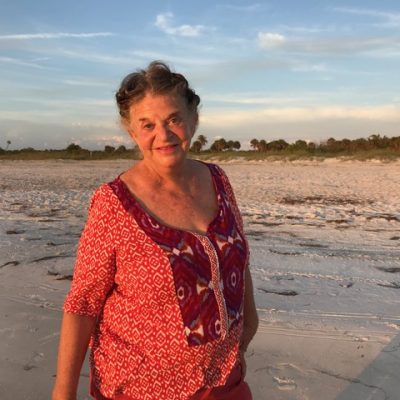 Francine Michel
"Observation and exploration are two key elements in my work. Painting outdoors with water mixable oils is my method of choice. I keep fresh by often challenging myself to paint something new in a novel way. I paint seascapes at St. Petersburg beaches and am working hard at capturing the beauty of the New Mexico mountains."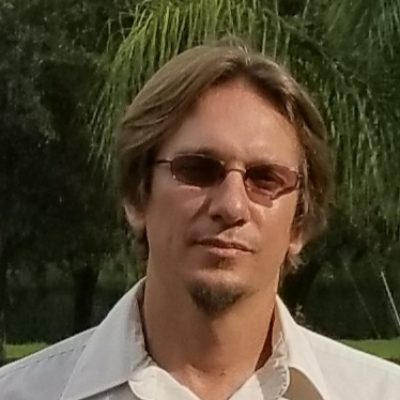 Frank Pizzurro
"I have an art style that identifies itself on canvas. I also do homes ceiling murals, walls, finishes. I airbrush motorcycles, cars, and helmets. I design logos for companies and layouts of artwork. I have designed rims for Aftermarket Rim Company that stretches across the nation & Japan. I do body art for Halloween and photoshoots."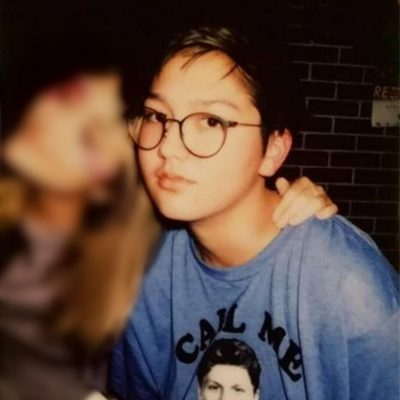 Gene Nadeau
" I'm Gene Nadeau, a 16-year-old artist who is mostly self-taught. I love painting people in a variety of genres, such as realism, fantasy, and abstract. My favorite mediums are watercolor and digital. I hope to be a professional artist one day."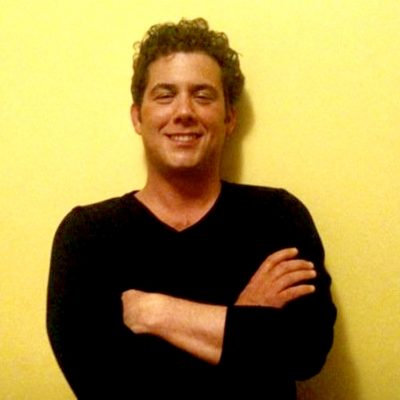 Gene Gray
Florida native Gene Gray is a contemporary artist that uses bold lines and primary colors to simply and succinctly portray raw human emotion in his work. He works primarily with acrylics on cradled panel. Gene and his wife have recently relocated from New York City and have made their home in Temple Terrace, Florida.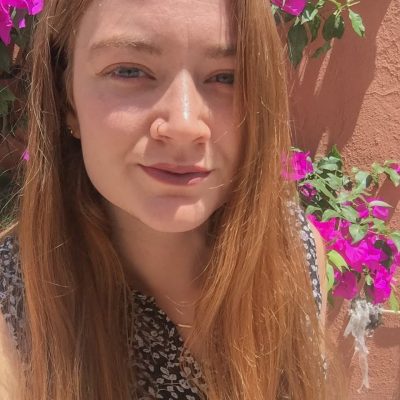 Georgia Lynn Dean
The pieces that Georgia Lynn creates are an expression of how she views the harmonious relationship between all forms of life. These pieces illustrate her perspective of beauty and the intricacies of humanity and the earth.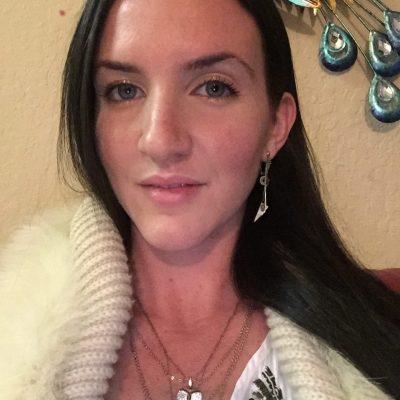 Heather Esposito
Heather is a local Lakeland artist and mother to 3 boys. She was recently awarded the Strawberry Theme Award from the Plant City Strawberry Festival. "I love all different cultures and pull from my own experience traveling to Asia in a lot of my pieces. Oil paints on silk or canvas are my specialty."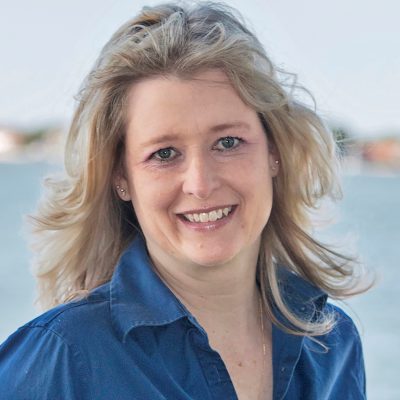 Ingrid Brandt
"I was born and raised in Guatemala, where I started art lessons at the age of 8. Painting is one of my passions, and through it, I aim to portray what lies within my heart and soul. My inspiration comes from the love I hold for my family, my friends, our land and people, along with the color and beauty that surround us."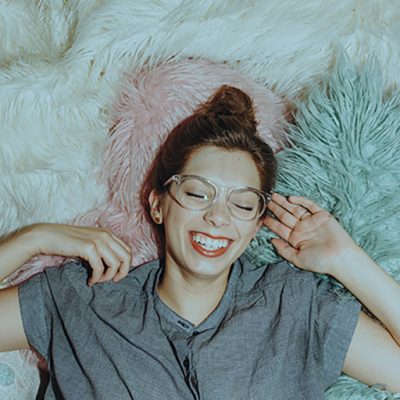 Jenna Cherry
Jenna combines her love for abstract design and vintage imagery in painted, collaged, and colorful pieces. After curating vintage magazines, she carefully cuts out the pieces to be placed on a canvas of colorfully-painted abstraction. Aside from creating her fine art pieces, she is a digital illustrator who works with local small businesses on branding under the business name, "Twenty Seven Designs". Jenna also sells her prints and retro antiques at "The Shop Across the Street" in Dixieland. Each piece reflects a feeling of nostalgia and modernity, as the abstract meets the detailed. Whimsy, color, and storytelling are always her motivating forces behind each piece.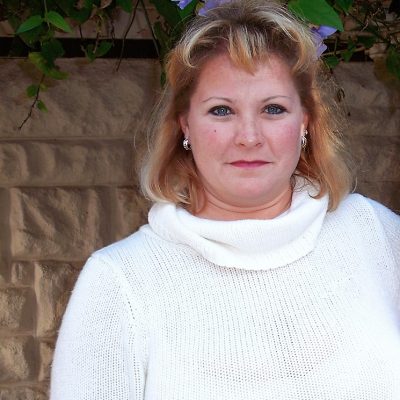 Jenni Gregory
Jenni Gregory is an illustrator and the creator of several comic books; DreamWalker, Summoner, Abby's Menagerie, Rocs' Keep, Becky's Alien & others. She is an AVID photographer and space nut. She lives in Davenport, FL with her comic creating/book writing husband, Barry Gregory, their three kids, and a very big bad dog. She constantly daydreams and firmly believes in all things magical and whimsical. Believing is seeing.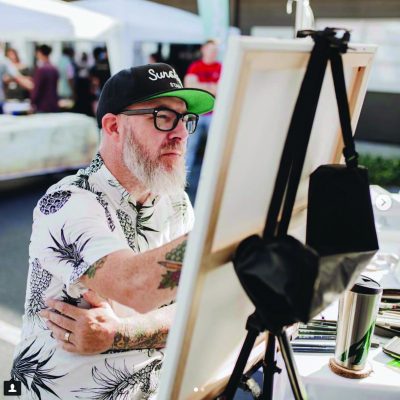 Josh Bump Galletta
Minimalist Illustrator. Black and White, Pen and Ink, hand made. Your Story, My Art!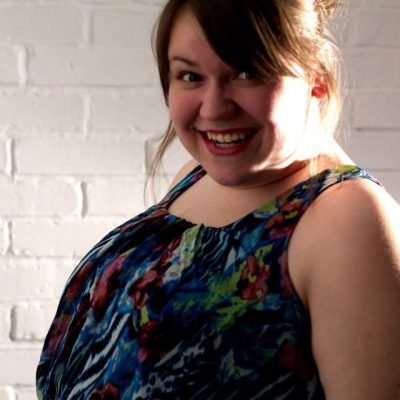 Kaitlyn Reynolds
Kaitlyn Reynolds is a Lakeland based illustrator and art instructor. She spends her time creating artwork with the purpose of being beautiful or bringing laughter to the viewer. She works in colored pencil, watercolor, oils, mixed media, as well as digitally.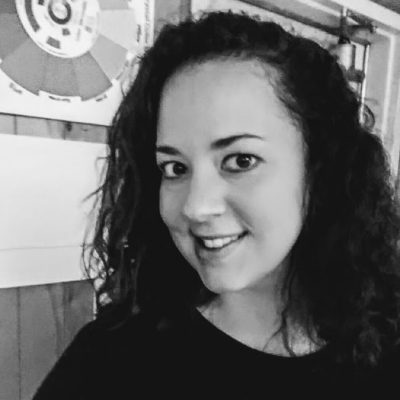 Katie Fernandez
Katie Fernandez is an artist and a teacher from Auburndale, FL. She currently teaches art at Auburndale Central Elementary School and often works with other art programs within the community. She has won several student art awards at Polk State College, as well as had art purchased by the college.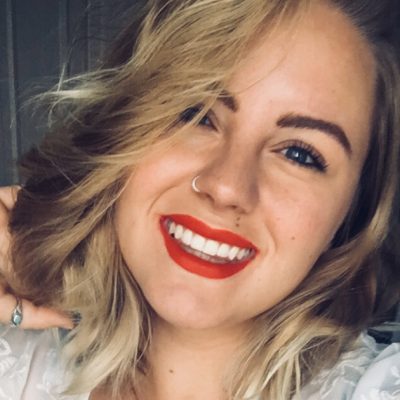 Katie Eldridge
Katie "Elf" Eldridge is the creator of Elf Pressley Designs, a whimsical and funky art brand dedicated to making people smile and laugh.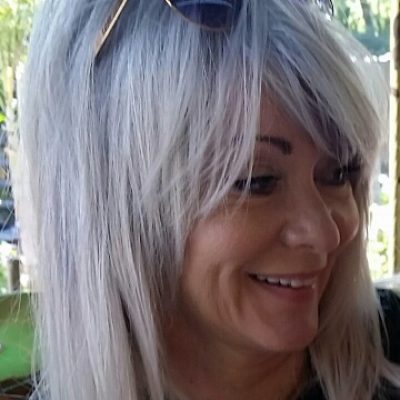 Kimberly Albritton
Kimberly is originally from Atlanta, Georgia She has been a resident of Florida for fifteen years. She was formally educated and trained as an interior designer and has spent the last ten years promoting inclusive design and advocating for people with disabilities. Her previous achievements include co-presenting inclusive design best practices on a television production, developing and presenting continuing education courses for ASID, conducting her own inclusive design conference, and presenting internationally as an expert in her field. Kimberly shifted her professional focus in 2018 to embrace her first love with regard to art: drawing. Combining these skills with her enthusiasm for inspirational quotes and the beauty of the written word, Kimberly developed her unique graphic style to celebrate the human form, organic movement and relationships that enrich our lives.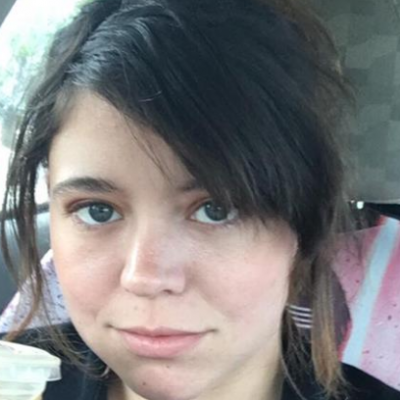 Krystal Johnson
Krystal is a traditional oil painter and self-taught digital artist. She has found her niche within cute and colorful dolls, with balled joints, buttons, and lace.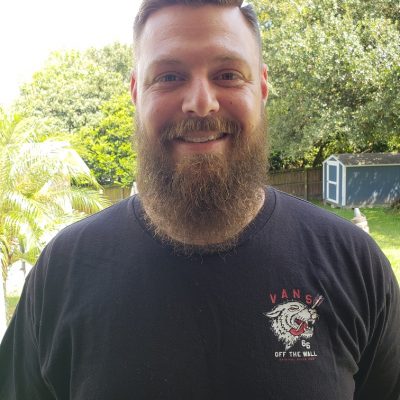 Kyle Wheatley
Kyle is a self-taught mixed media and sculpture artist specializing in showcasing bold statements and colors. Adding a fun and unique flair to every canvas or sculpture piece, merging every day views with a graffiti twist.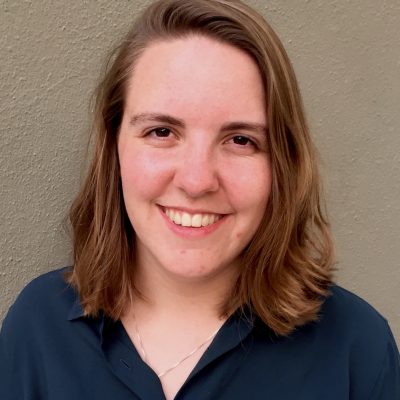 Lauren Dickman
Lauren Dickman graduated from Florida Southern College in 2018 with a BFA in Studio Art. Much of her work, done in oil on canvas, references artwork of the past in an effort to make connections to the present. She is influenced by history, politics, and contemporary culture, as well as many artists both historical and current. While the majority of her body of work consists of paintings, she also branches out into printmaking as another way to approach similar themes and to experiment with new processes.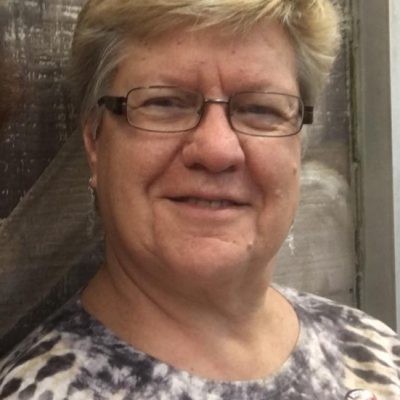 Marcia Morse Mullins
Marcia is a master basketmaker with 30 years of weaving experience. She begins with freshly cut ash tree that she processes by hand into narrow weavers for traditional baskets and sculptural forms. Her work has been featured in a mini-documentary, on a billboard installation representing Polk County artists, and at a seminar at the Epcot International Festival of the Arts. Shows and exhibition credits include Florida, the Midwest, Ontario, and a national publication.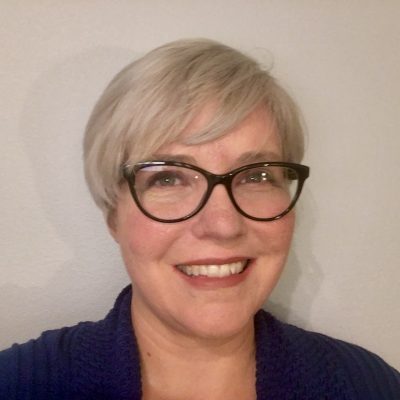 Margaret Baker
Margaret Baker is an oil painter of people and places that seem familiar. Her goal with her painted images is to evoke a story or memory in the viewer.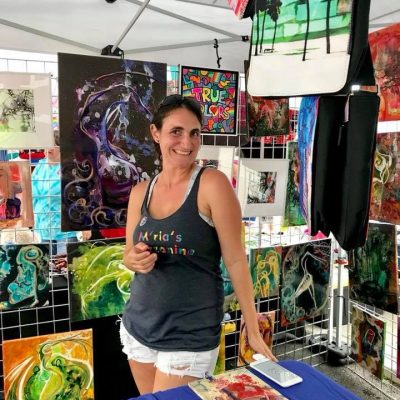 Maria Swire
Maria graduated with a BFA from The University of South Florida in 2013. She works out of her home based studio in Plant City. "I primarily work in acrylic, yet love experimenting with application and other mediums, to build texture and form. I consider myself an Abstract Figurative painter. My work both figurative and abstract, morphs movement and fluidity into a layered existence, constructed through application and color. Utilizing the female form as a vehicle to harness the visual language of expression, emotion and energy. The mark making process is central, linking mindset to movement and paint application."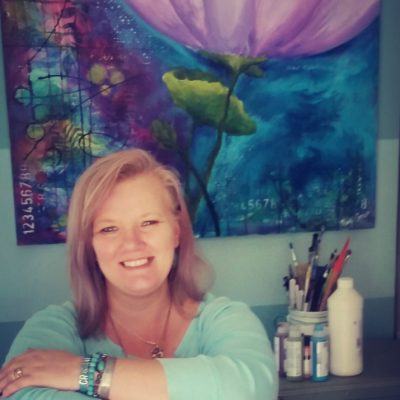 Mary Correa
Mary is a mixed media artist and instructor. She is inspired by her love of nature, especially in Florida and Hawaii. She is currently working through an abstract series inspired by the flowers and landscapes of the Big Island. Mary also teaches in-person workshops for mixed media artists.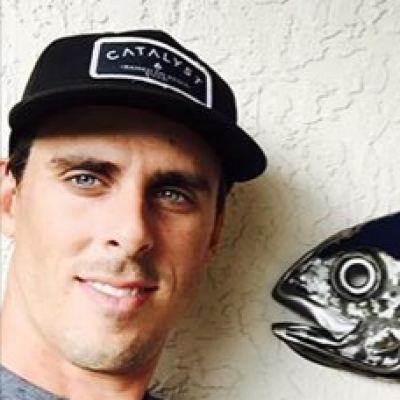 Matthew Maher
Matthew Maher is a metal sculptor from Orlando, FL. With 5+ years of experience in design, fabrication, and construction Matthew has created one of a kind pieces for private collectors, nationally recognized galleries, commercial applications, and public art projects.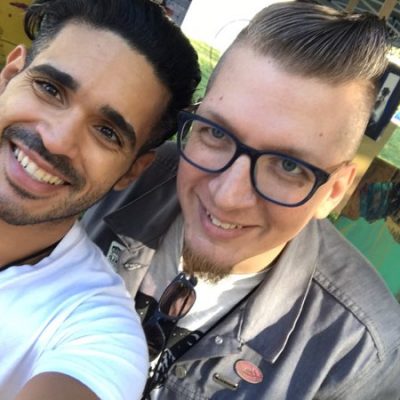 Matthew Wengerd and Jon Sierra
Jon and Matthew skate around in the grey space between art and design. It's a little hazy there, but that's the way they like it.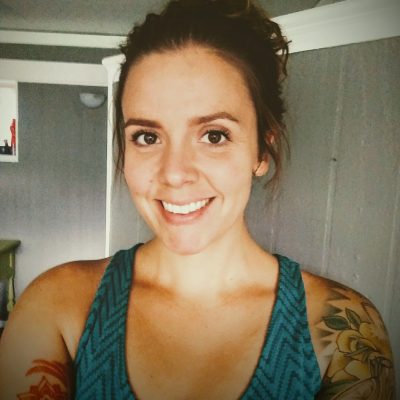 Melissa Rudge
KatrinFace is artist Melissa Rudge. After growing up in central Virginia, Melissa earned her degree in Art Education at Radford University. She joined the Peace Corps and served as an art teacher in Ghana for 2 years. In 2014 Melissa landed in Orlando and has been enjoying every minute of it.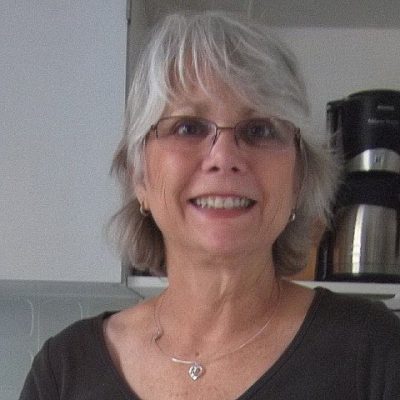 Peggy Gallaher
"My artistic journey came later in life. After earning my degree in art from USF as a middle aged mother, I have been creating in multiple media. Currently I am manipulating my original photographs to add nuance and vitality."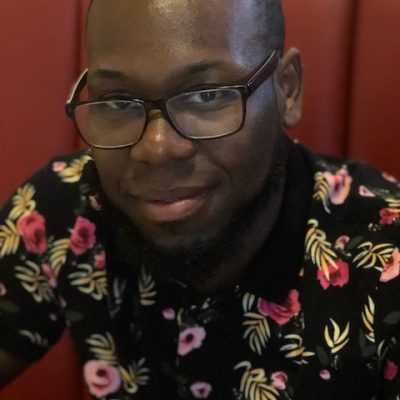 Quanel Davis
"I am a painter that focuses and aims to investigate the pivotal edge between reality and imagination through abstraction. As an artist, it is important to observe and report the things that I perceive in my world. It is important that the viewers have an emotional response or a conversation started through my work."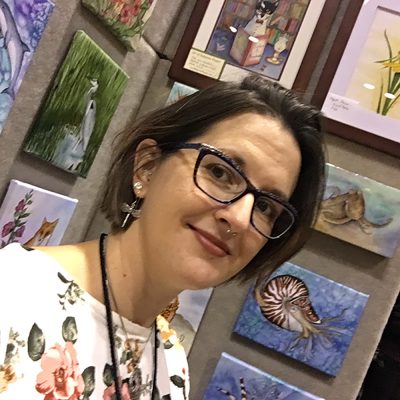 Rebecca Nipper
Rebecca Nipper creates whimsical nature-inspired watercolor artwork that twists the realism of the natural world with vibrant saturated colors and just a hint of fantasy. The goal behind her art is to bring to life a world that is full of flora and fauna. With the intent to bring a spot of light in an otherwise sometimes dark reality, and to leave her viewers with a sense of joy and happiness.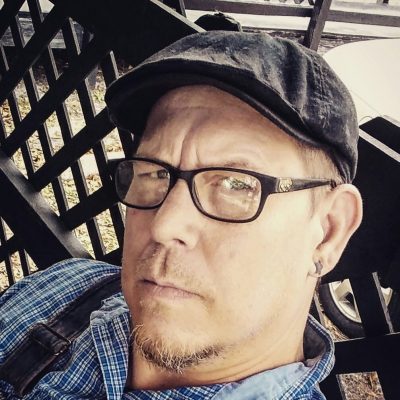 Ron Bell
Ron is an artist from Tampa bay who works in watercolors to portray a vision of the state he grew up in. He paints in a limited palette using a specific layering and glazing technique that he perfected through years of watercolor work.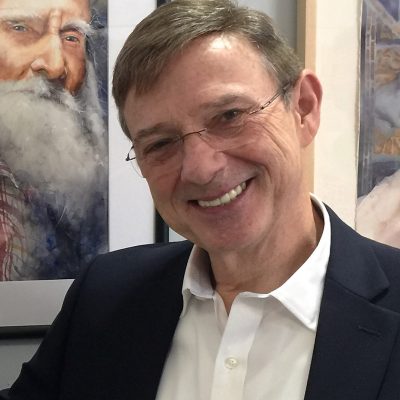 Ronald Malone
"Most of my paintings are portraits. I find capturing the eyes and expression of a person in a painting challenging. I paint almost every day. I like trying new techniques and color mixes with various subjects in different settings. Watercolor is a medium which offers so many variations for the artist. I have only "scratched the surface" of this medium's potential. Please stop by my booth. I would enjoy hearing about your interests in painting, no matter what level, beginner or advanced. If you want to try watercolor painting, I will share with you some of my techniques and insights."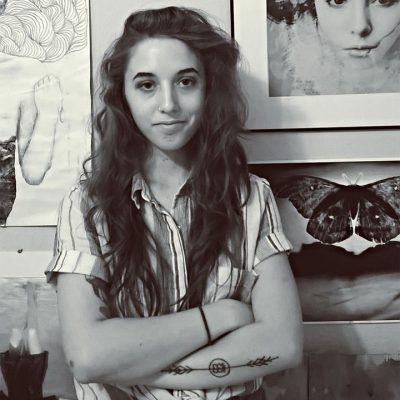 Sara Jones
"I'm currently living out my dream as the head of the art department for R School Lakeland. But for my personal work I use found objects, photography, drawing, painting, and whatever else is handed to me to make my work. The inspiration is life experience, the motivation is the people I come into contact with. Do you remember your happiest moment? Do you still cringe at your worst memory? Do you have faith in something? Let's put it down on paper so we don't forget. Let's paint it on a canvas so we can share it with others."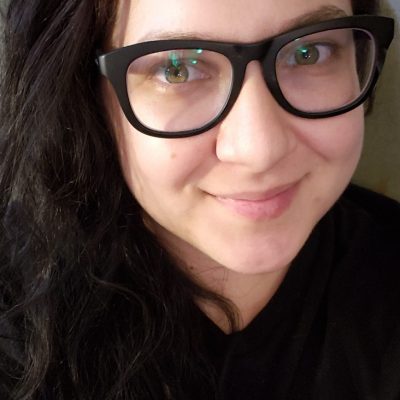 Sara Miller
Art inspired by flora and marine life.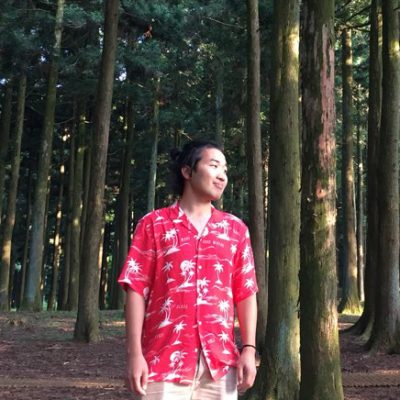 Seungdo Hyun
Seungdo Hyun is an artist from South Korea who enjoys coffee and traveling. He explores the world through the eyes of an artist looking at the colors, shadows and shapes of the places around him. He interprets emotion and landscape into illustrations using his fine art training mixed with his own jazz of modern fluidity and experimental tides.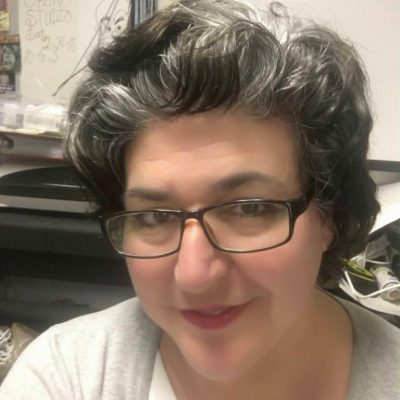 Sherry Ross
Sherry is an artist, art teacher, mother, and fiber hoarder. Primarily, a painter, she suffers from Art Attention Deficient Disorder and also dabbles in photography, mixed media, design, and fiber arts. She decided it was time to put on her "Big Girl Art Pants" and show her work, so here she is. She also has a particular affinity for speaking about herself in the third person.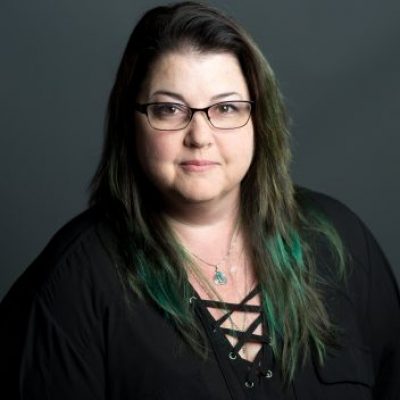 Stacy Tabb
Stacy Tabb is a Lakeland artist who recently rediscovered her love for linocut printmaking. Her work is graphical and colorful and most often informed by the natural world, but with a twist. The inclusion of paper into her prints is a technique known as chine-collé, and adds just the right amount of skew, reflecting the humor with which she views most everything.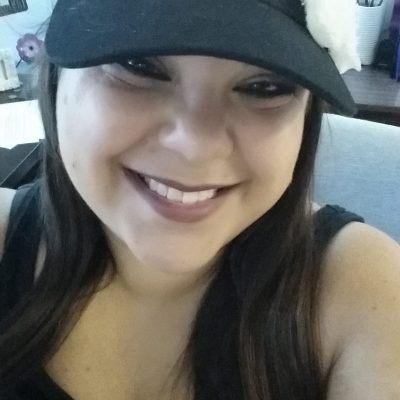 Stephanie Syrakis
Stephanie Syrakis grew up in the small town of Harbor Beach, Michigan. She has a Bachelor's degree in Art Education from Saginaw Valley State University, and a Masters degree from Southeastern University. She's an art teacher in Lakeland, and loves sharing her passion for art with her students.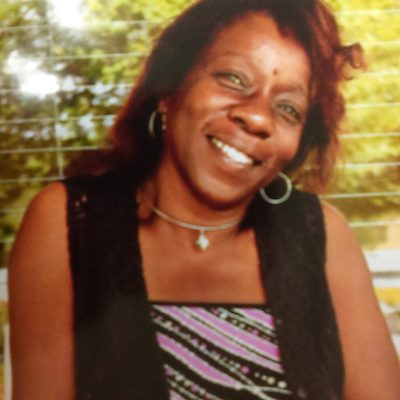 Wanda Brown
I love God and all of his creations. My art consists of a mixture of acrylic and oil paint, paper, card stock of various color and textures. My "happy folks" are originally designed and hand cut. Inspiration for my art comes from daily interactions and life-long experiences. Through art, I aim to create colorful and scenic backdrops showing happy folk actively enjoying life. Spreading happiness and joy with each peace. God Bless!