Finding Your Voice: Ceramics 2-Day Workshop
February 2 & 9, 2019  ⁄  10:00am-noon
Instructor: Joe Mitchell, artist and instructor, Florida Southern College
Fee: $50 per person
Limited to 12 students. All materials included.
Registration Deadline: January 25. 
Have you mastered your skills, but need help finding your artistic voice? Join ceramic artist, Joe Mitchell, for this hands-on workshop exploring ways to make your art uniquely yours. Explore inspiration through ceramic building and embellishing techniques as he shares good practice to finding your voice in all things created.
This workshop will meet twice on the Florida Southern College campus to complete one ceramic project, and is appropriate for all interested participants.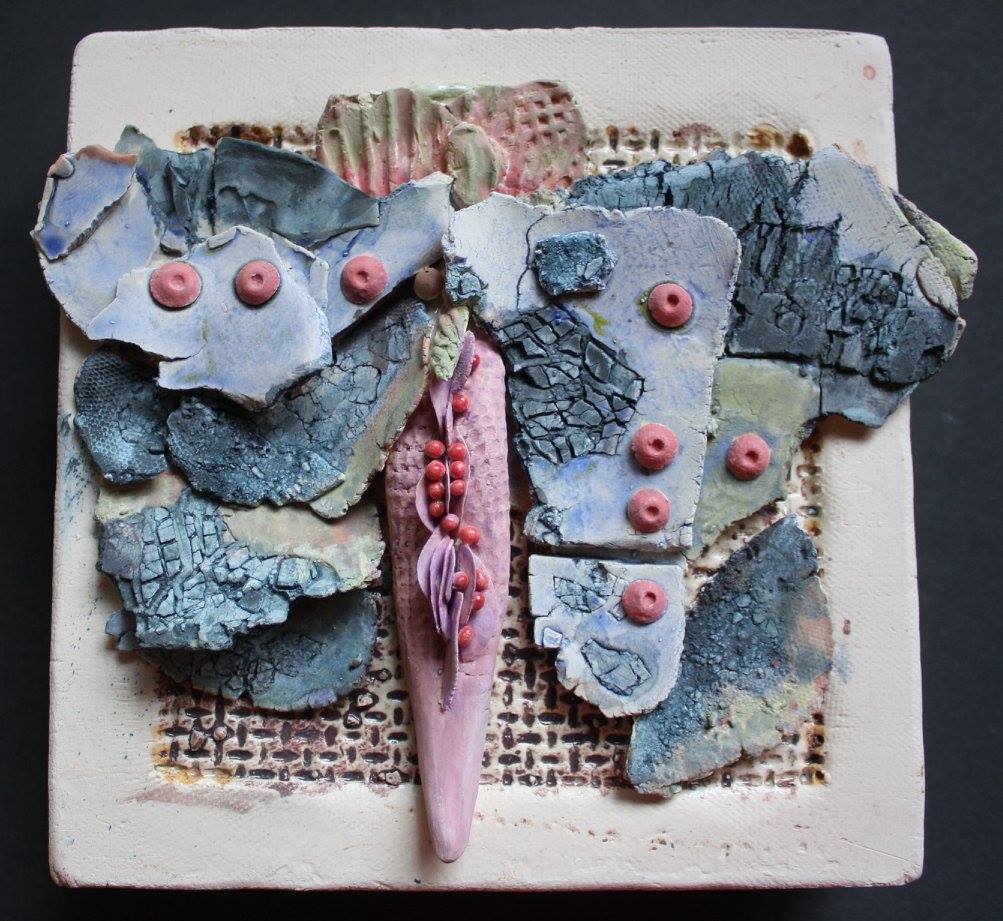 Joe Mitchell is a working artist and instructor at Florida Southern College. Mitchell has an undergraduate in painting and M.A. in Constructive Design with an emphasis on ceramics. Mitchell is a past president of the Florida Art Education Association, has written curriculum books to assist classrooms art programs, and has over 50 years experience in the arts.  
Register for this Workshop​
Finding and Getting the Money to Support Your Art
Tuesday, February 26 ⁄ 6:30pm-8:30pm       –      NEW DATE
Speaker: Suzanne Grossberg, Director of Arts Advancement, Polk Museum of Art
Fee: $20 per person
Registration Deadline: February 22
This highly interactive workshop for artists at all levels of experience will increase their knowledge about researching, finding, writing, and getting the money needed to support their work. The fundamentals of successful fundraising and grant writing will be explained and award-winning grant samples will be distributed. Participants will be encouraged to ask as many questions as possible to gain further insight into funding their art.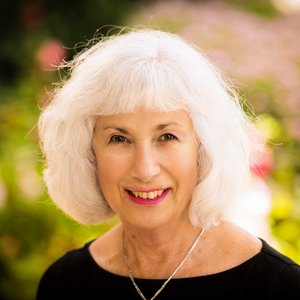 Suzanne Grossberg is a former State University of New York (SUNY) Art Studio Professor and exhibiting multimedia artist who has over 40 years of experience in fundraising, grant writing, and public relations. She has raised millions of dollars for the arts, education and research. Her diverse career includes teaching fundraising and grant writing courses for the NY State Education Department, SUNY System of 64 higher education institutions, multiple K-12 NYS School Districts, various nonprofits, and most recently Sarah Lawrence College. She earned an MA in Creative Arts Interdisciplinary from San Francisco State University and Magna Cum Laude BS in Communication Arts from SUNY New Paltz.    
Register for this Workshop
The Business of Art Exhibitions and Festivals
March 16, 2019  ⁄  10:00am-noon
Speaker: Beth Garcia, artist and instructor, Harrison School for the Arts
Fee: $20 per person
Pre-registration Required.
Do you wonder how to best display your work, how to select a show, how to get accepted into a show, and how to expedite the application process? Beth Garcia will share her experiences as an artist who has successfully exhibited her award winning work in museums and at art festivals. She has won numerous awards as well as Best in Show at Gasparilla in 2018.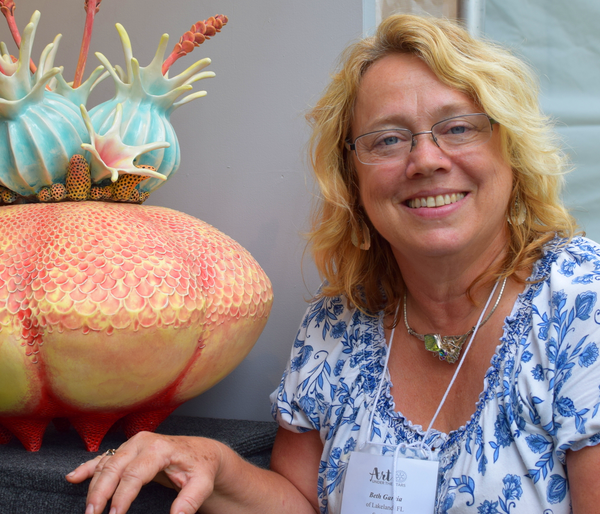 Beth Garcia is an art teacher and ceramic sculptor who has been exhibiting her work for the past seven years and teaching high school art for the past twenty.
Before moving to Florida and becoming a high school teacher, Garcia pursued a double major in art and biology and earned both a BFA and an MFA in Printmaking.  She served as a college professor in Tennessee and Illinois. Beth now uses the imagery from her biology background as well as techniques from printmaking to create her ceramic sculptural works.
Beth enjoys camping and hiking in order to collect more ideas for her artwork.
Register for this Workshop​
ADDITIONAL WORKSHOPS COMING SOON.
Art Crawl Workshops are supported by: