The Business of Art Exhibitions and Festivals
March 16, 2019  ⁄  10:00am-noon
Speaker: Beth Garcia, artist and instructor, Harrison School for the Arts
Fee: $20 per person
Pre-registration Required. Registration Deadline: March 13
Do you wonder how to best display your work, how to select a show, how to get accepted into a show, and how to expedite the application process? Beth Garcia will share her experiences as an artist who has successfully exhibited her award winning work in museums and at art festivals. She has won numerous awards as well as Best in Show at Gasparilla in 2018.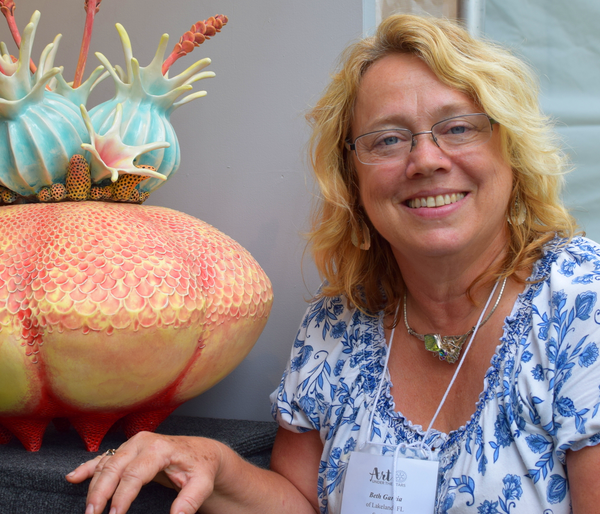 Beth Garcia is an art teacher and ceramic sculptor who has been exhibiting her work for the past seven years and teaching high school art for the past twenty.
Before moving to Florida and becoming a high school teacher, Garcia pursued a double major in art and biology and earned both a BFA and an MFA in Printmaking.  She served as a college professor in Tennessee and Illinois. Beth now uses the imagery from her biology background as well as techniques from printmaking to create her ceramic sculptural works.
Beth enjoys camping and hiking in order to collect more ideas for her artwork.
Register for this Workshop​
ADDITIONAL WORKSHOPS COMING SOON.
Art Crawl Workshops are supported by: