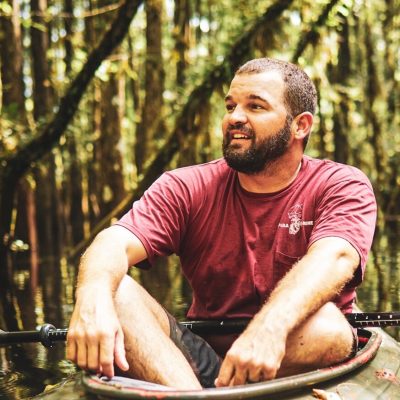 Adam Bass
Adam Bass is a Florida native, born and raised in Winter Haven. Through photography, Adam shares his favorite side of Florida, the wild one. Through photography he hopes to share the magnificence of Wild Florida and inspire it's conservation.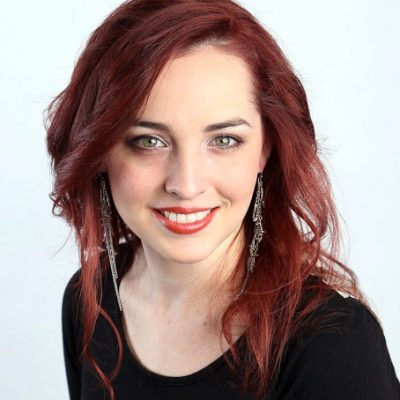 Allyson Bode
My artwork is a trek into the weird and whimsical recesses of my imagination. The subject matter is never constant. However, I often draw inspiration from faces, masks, and mysterious figures. I like to use various materials in my pieces, from the traditional to the unconventional. I am constantly experimenting with new ideas. My style is constantly evolving, but my goal is always the same. I want to provide an escape from reality for the viewer and allow them to experience their own strange and unexpected journey.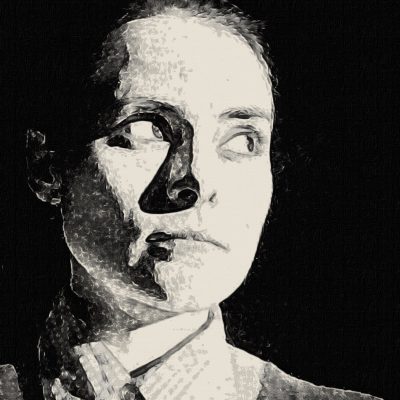 AnaSophie Ruju
AnaSophie Ruju is an Italo-Peruvian fine artist, whose work is not limited to a specific medium or theme. Her work is eclectic. It is driven by philosophical undertones and rather colorful (borderline phosphorescent) or fully black and white.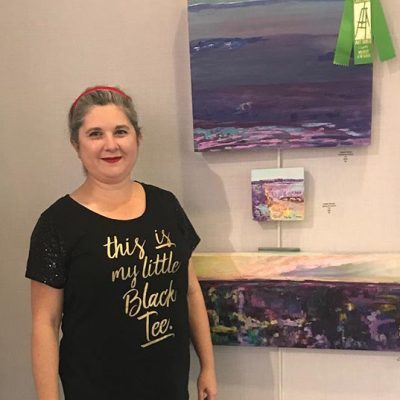 Angela Hansen
Angela Hansen is a contemporary landscape painter and visual arts teacher in Polk County. She currently works in oils to create realistic abstracts in vibrant colors. The subjects of her compositions are inspired by urban and rural landscapes from Florida to Maine.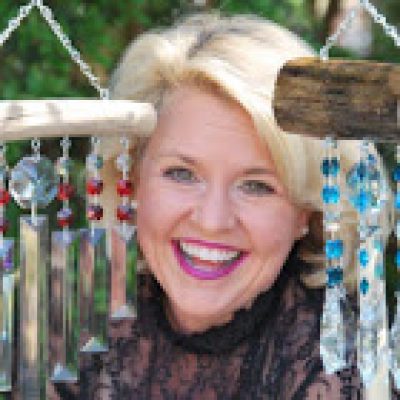 Angel Sims
Central Florida artist, Angel Sims discovered an eclectic fusion of rustic driftwood and refined crystal integrating pigmented epoxy resin to create mesmerizing wind chimes, sun catchers and chandeliers. Born with an eye for anything that shines, her evolution as an artist began on the glistening sheets of ice in Lake Placid, NY, where she trained as a skater. Angel's studio is nestled inside her husband, David's kayak shop, Action Watersports in Auburndale, FL. She also serves as an Adjunct Instructor of Ministry at Southeastern University and as an advocate for children through her work as a Guardian ad Litem. Angel and David are enjoying the blessings of their adult children, Jonah and Hunter.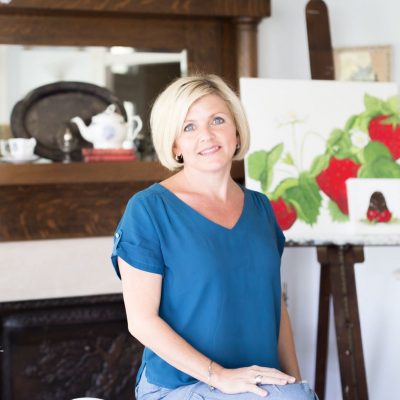 Angie Klein
Angie is primarily an acrylic artist who paints scenes inspired from her childhood memories growing up in Plant City, Fl. She also draws a lot of inspiration from her faith and trips with her husband Tom. When not painting, Angie loves cooking, gardening, and finding new craft breweries.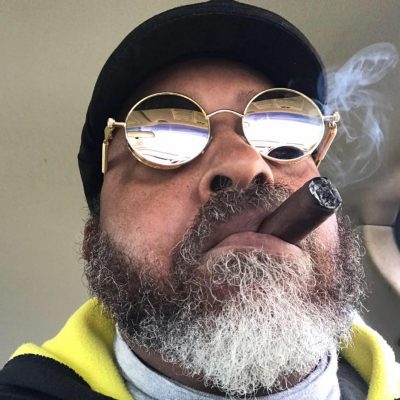 Avido Khahaifa
Avido is a Lake Mary-based artist and illustrator. He works mostly with oil paints to produce highly realistic paintings that feature dramatic lighting and often unusual perspectives. His subjects range from land and seascapes to surrealism, science fiction and fantasy. He studied art at Florida A&M University.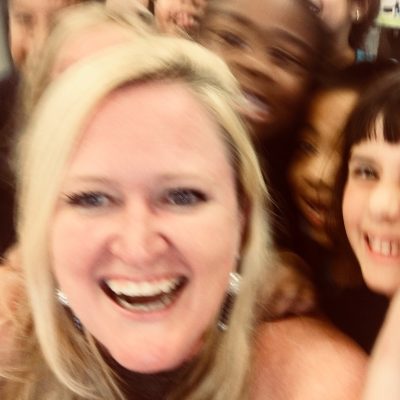 Betsy Reeves
I founded my jewelry company, Zubie, in Manhattan in 2002. My pieces have been worn by TV personalities, on the red carpet at the Tony Awards and movie premiers, and NY Fashion Week correspondents. I designed custom earrings in celebrity giftbags for the MTV Save the Music Concert and the daytime Emmy Awards. After 8 years of making jewelry, I was ready to tackle a new challenge. I moved back to central Florida where I currently teach Art to 700 children. My jewelry is sold online and in private trunk shows. This is my first showing at a public festival. I consider my pieces to be little sculptures and assemblages. I am inspired by unique shapes and vivid colors. Almost every piece is one-of-a-kind. I hope that when you are wearing my art you feel joy.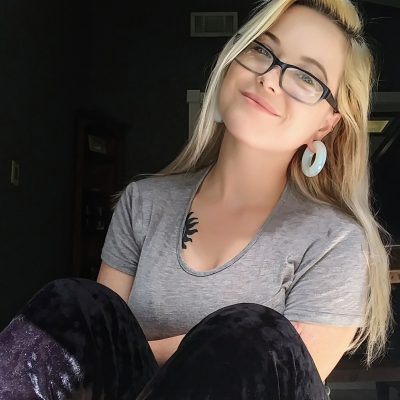 Brandy Berger
Born in Miami, Florida and raised in Lakeland, I have always had a love for creating art. With every piece there is a message but my focus is to push myself to experiment and achieve the desired effects. Whether it is paint or pen I strive to create expressionistic and vibrant illustrations, spawning a thought within each viewer. Attempting to harmonize the fluidity of paint and the precision of drawing, I try to make something uniquely beautiful.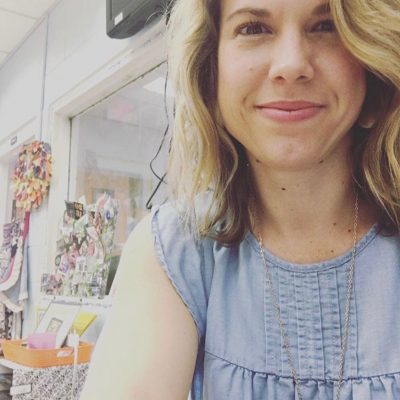 Brannan Lawson
I have taught elementary art for 10 years but only began painting for myself for the last 4 years. I enjoy exploring color and mark making with the use of odd tools on the canvas and turning them into flowers, adding details with chalk pastel and paint markers. Other creative passions are drawing, sewing and jewelry making.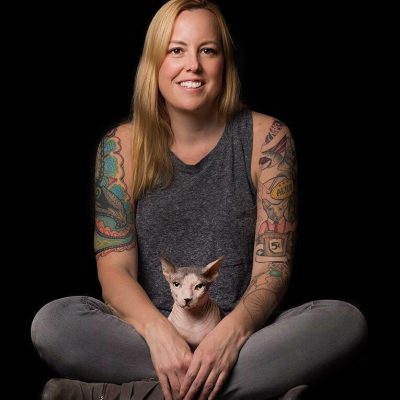 Brooke Arnold
I'm Brooke Arnold, a pet photographer and animal enthusiast living in Tarpon Springs, Florida. The biggest inspiration for my work are the six adorably naked and enthusiastically photogenic Sphinx cats that so generously allow me to share their home. Through photography, I try to help others to really see the sentient beings that tell us so much without ever uttering a single word.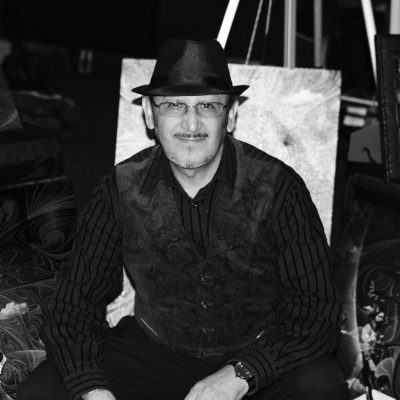 Carlos Quintero
Fine Arts Artist and Graphic Designer National University of Colombia.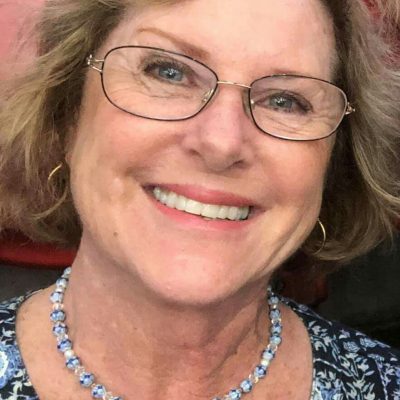 Carol Cook
Upon retiring in 2012, I finally found my passion in creating art. Thanks to the wonderful teachers at the Polk Museum of Art, I've been able to learn so much and now I'm ready to participate in my first real art show. I've also met so many local artists who have given me much needed support.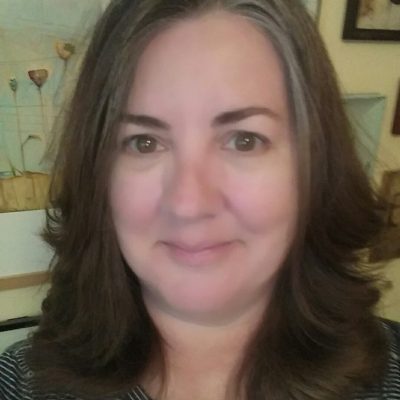 Cheryl Dossey
Cheryl is a mixed media/assemblage artist who likes mixing the old with the new. Her simplistic style and neutral color pallet is a favorite for collectors. She is a regular contributor to Stampington & Co. magazines and her artwork has been featured on the cover three times in the past two years. To see more of her work follow her on Instagram @cheryldosseyart.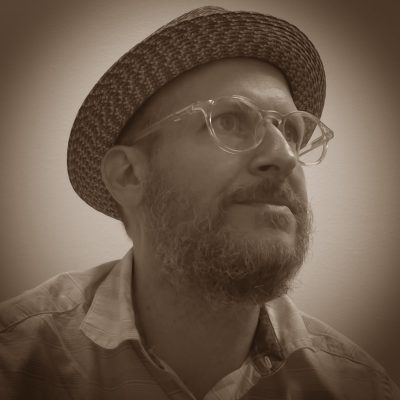 Chris Amato
I create rustic-industrial functional art using 1" diameter untreated black iron pipe and wood. My pieces are functional in that I integrate working valve handles as the on/off switch, working electrical outlet boxes and working voltage meters into many of my pieces. I believe the details make all the difference and I want to provide my CNAW extended family members with an experience rather than just a lamp. All of my functional art wares have a unique hand engraved serial number and come with a wax stamped seal Certificate of Authenticity. Even my CNAW brand tags have been designed with "keeping rather than discarding" in mind. My hope is that my wares will bring as much joy to others as they bring to me when creating them.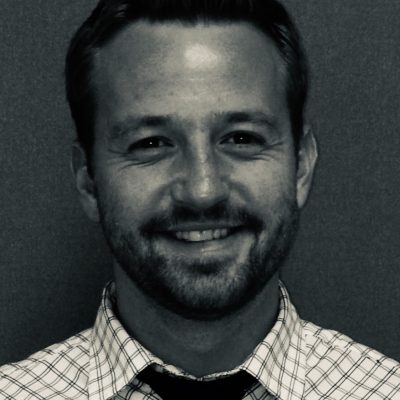 Chris Roll
A resident of Lakeland since 2012, Christopher Roll took an early interest in portraiture. After receiving a master's degree in art education from Buffalo State College, Christopher has gone on to exhibit his award winning artwork in local art festivals including Mayfaire-by-the-Lake 2019, and Art Crawl Inc., and Emerging Artists Festivals 2017 and 2018, where he was honored to place first in each of those years. Christopher teaches drawing and AP 2-D studio at Lakeland High School, as well as courses year round at the Polk Museum of Art.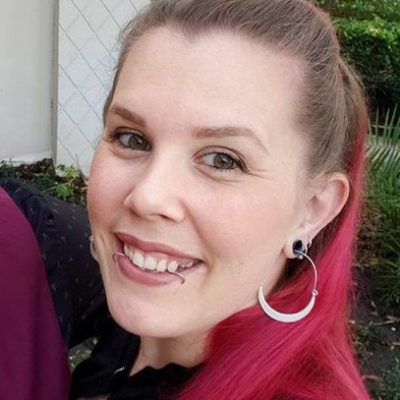 Christina Bauer
Christina Bauer is a self-taught oil painter and mixed media artist specializing in the merging of the beautiful and bizarre. She displays her unique view of the world by showcasing how everyday items become enchanted.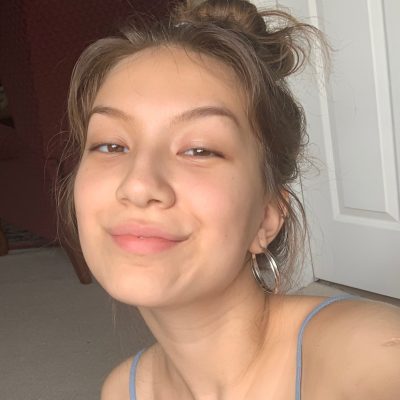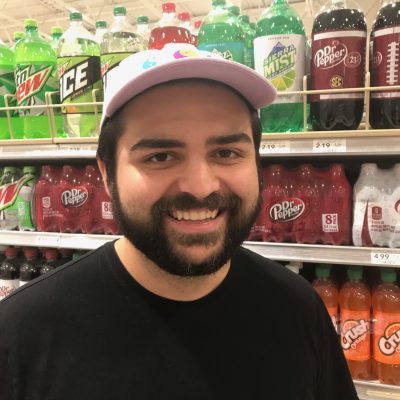 Cole Jaques
Cole Jaques is a new media artist concerned with the untapped potential of discarded technologies and materials. Utilizing media spanning from hacked computers to film photography, his artwork displays the raw, unfiltered nature of error.
Crystal Dombrosky
Crystal Dombrosky is a Contemporary Expressive Fine Art Painter, introduced to painting as a child to help overcome dyslexia and a speech impediment. Art became a natural language to express her hopes, dreams and emotions. Being accepted to Fiorello H. LaGuardia School of the Arts in New York City at the age of thirteen instilled a deep passion for art that has continued to grow through the years. Relocating from New York to Central Florida in 1995, allowed Crystal to pursue being a full time Artist. Currently she travels throughout Florida participating in various Art exhibits, gallery events and festivals. Being a Multi Disciplined artist has enabled her to work on various public and private Art projects throughout central Florida and the surrounding communities. In 2014 a new style of creating inspired her to explore fluid acrylic abstract painting and explore how emotions and the subconscious are influenced and connected through colors and movement. This exploration began a journey that would later expand into her current Fractioned Reality Series, which explores that emotional relationship between color, abstraction, and realism.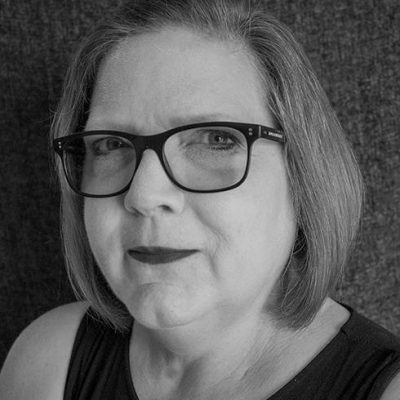 Cynthia Walston
I am a painter, both oil and watercolor. A former Art Director in the advertising world, I am now enjoying coloring outside the lines. I was born in Mobile, Alabama, and now live in the Tampa area. The inspiration that beauty of our gulf coast is a constant source for both subject and palette of my work.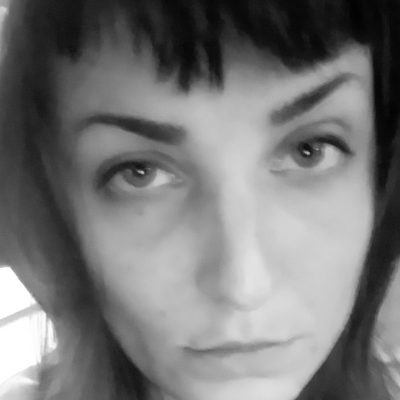 Dana Laag
I am a visual artist hailing from South New Jersey and Philadelphia. My works consistently express uncensored female form using an atypical palette. My figures often have dramatized limbs and a cubist feel, encased in textiles and bouncing color.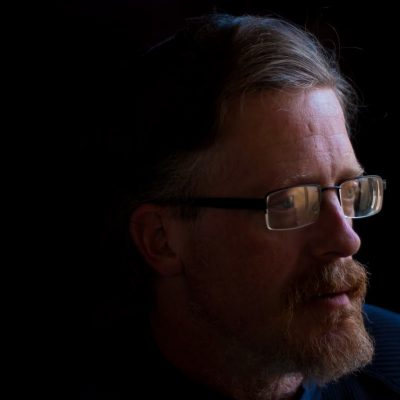 Daniel Tabb
Daniel Tabb is the co-owner of Boondock Studios and a US Navy veteran. He learned basic leather skills as a child, from his father, but only started creating art in leather ten years ago while he was an in-patient at a VA hospital being treated for nerve damage. He has also worked as a studio photographer, commercial photographer, software engineer, bookstore manager, and 3-D cartographer. His exploration of bookbinding has allowed him to combine leather art and old world artisanship to produce functional and lasting works of art, while preserving yet another art form and skill that is being lost in an electronic age.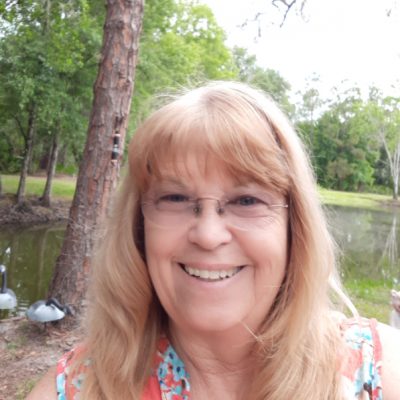 Darlene Melius
I was born in Germany and grew up in NY. My love for art started in elementary school, and carried into college. I attended the State University of Farmingdale and Polk Community College, were I majored in art and education. I share my love of art with my students at the Winter Haven Senior Center.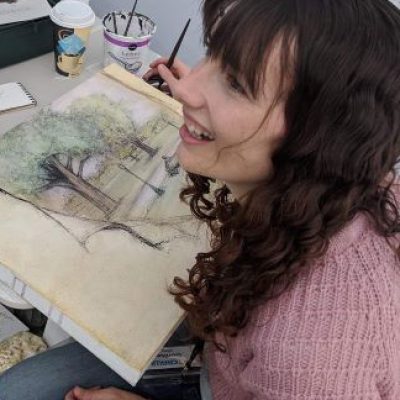 Denise Settles
Denise is a mixed media artist and long-time resident of Lakeland, FL. Her work portrays illustrative scenes in a traditionally subtle manner. Lakeland's landscape has served as a source of inspiration for a lot of her work. She has received several awards, which includes placing 2nd at LAGS 2019 Spring Art Fest.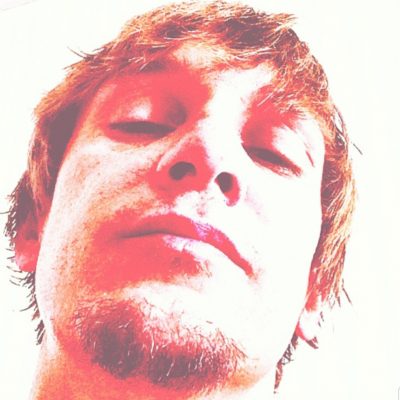 Frank Pizzurro
Hey, what's up there! I am Frank Pizzurro, I love art. Born an artist, followed up at the Art Institute of Ft. Lauderdale and have been pursuing a career in the art field since 1998. Client work includes canvas, homes, businesses, automotive, and designs.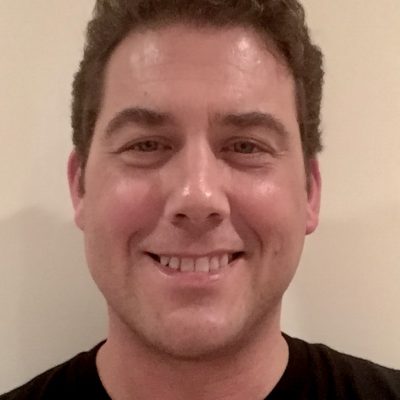 Gene Gray
Florida native, Gene Gray is a contemporary artist that uses bold lines and primary colors to simply and succinctly portray raw human emotion in his work. He works primarily with acrylics on cradled panel. Gene and his wife have recently relocated from New York City and have made their home in Temple terrace, Florida.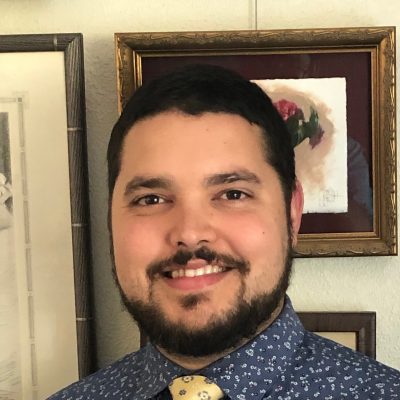 Greg Mannheimer
A Tallahassee native and current resident of Lakeland, Greg Mannheimer is an Oil Painter and Draughtsman of the portrait, human figure, narrative, and still life. Inspired by the richness of the human condition and its relationship to the ethereal, most of his work focuses on subjects betraying a strong human presence, even if people aren't depicted. Greg enjoys cooking and reading in his free time.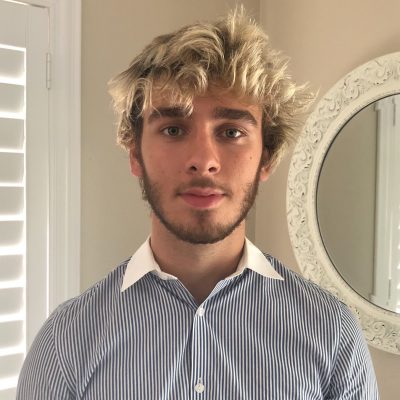 Hayden Weaver
I am a young, aspiring, contemporary artist who specializes in mixed media, and repurposed materials. Minimalism with a twist of complexity is shown through all of my pieces, and each piece tells it's own story. I enjoy viewing as well as embracing nature and the world around me.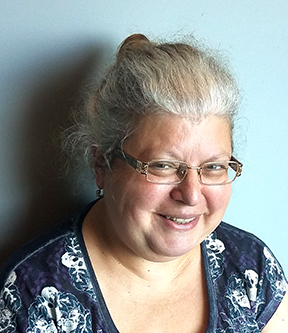 Helen Grossman
I am creating abstract pieces mostly on wooden canvases using acrylic pouring techniques. Sometimes I paint on top of poured surface. I also like to paint in Ukrainian folk art style called Petrikovka mostly on canvas panels or paper using watercolor gouache or acrylics. I also like to mixed different medias to build backgrounds for my spirits figures and mandalas.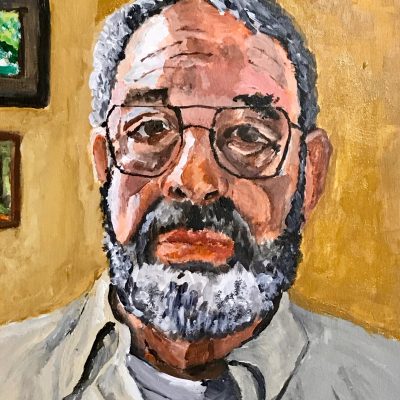 Herman Weinberg
Herman Weinberg grew up in Philadelphia. He began his career as a Physical Education Teacher and coach. After finishing graduate school, he moved to Tampa to teach at USF, teaching others how to be PE teachers and coaches. When he retired he became a coach at a local middle school. When he retired again at age 75, he decided to study painting and drawing. Three years later he won his first award for one of his sketches. Art Crawl will be his first big show.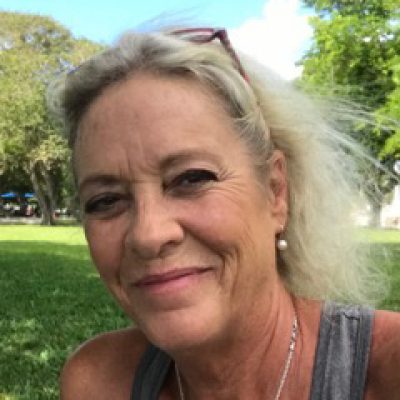 Jan Moss
I am a Florida artist working with found composition in acrylic pour. I work in wet, drippy paint, the consistency of warm honey until I find a beginning...a possibility. At some point, lightening strikes, I hear the Hallelujah Chorus, and I SEE my subject, the mood, my mission, the painting. It is a bit like reading tea leaves, then bringing the results to life by creating a personality, a backstory from what remains. To do this, my main tools are a palette knife and a straw to blow the paint around the canvas.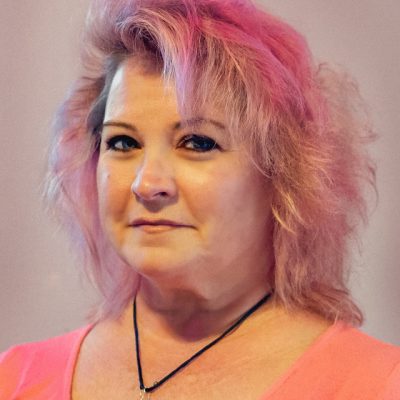 Jenni Gregory
Jenni Gregory is a comic book creator and illustrator, painter of lots of stuff, jewelry maker, nature lover, and avid photographer. She is given to frequent flights of fantasy and dives into daydreams far too often. She lives in Davenport with her writer and comic creating husband, Barry, their 3 amazing kids, and 1 very big, bad, fuzzy husky.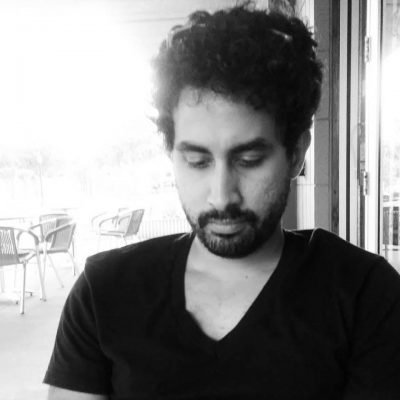 Jeremy Rivera
Jeremy Rivera was born in 1988 and currently resides in Plant City, Florida. He is a member of "The Focus Group," a photographer collective of USF alumni. To simply state that he is an abstract artist is not enough. Jeremy's impulse to create decorative patterns is fueled by his research into color, surface, space and new forms.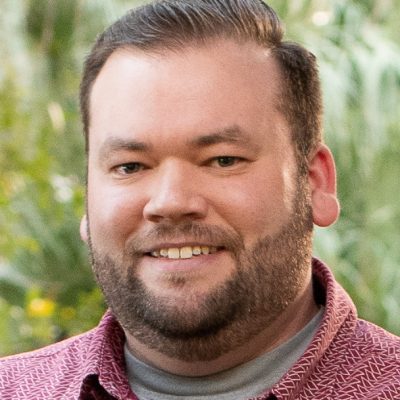 Jeremy Wilson
Jeremy is a landscape photographer based in St. Petersburg, Florida. He has had a passion for photography since childhood, sparked by the gift of a camera from his grandfather. Jeremy has spent his photography career refining his technique and style in landscape photography. Aristotle said, "The aim of art is to represent not the outward appearance of things, but their inward significance"; this quote has been a driving force in his desire to share his art with others.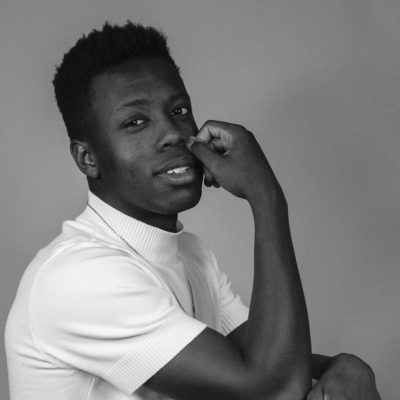 Jesse Clark
2018, Florida State Fair Student Exhibition 1st place winner, Tapestries-Lakeland participant. Studies Photography and Imaging at Ringling College of Art + Design. Works in acrylic painting, graphic design, digital and photography.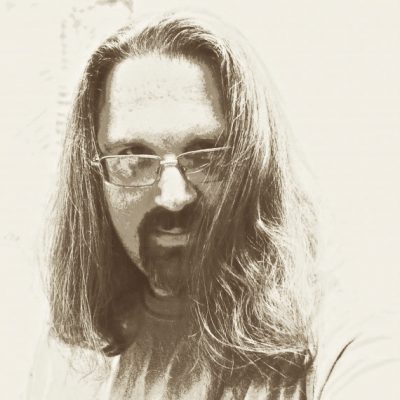 John Aho
I grew up with a camera in my hands. I have experience with all types of photography from antique processes, chemical based, and digital.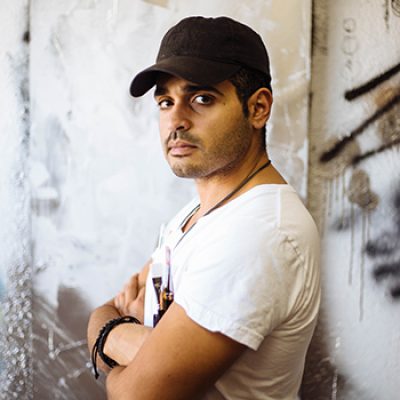 Johnathan Sierra
Originally a native of New York City, Jon Sierra is now based in Lakeland, Florida. As a National Addy Award winning art director and graphic designer, he has partnered with many companies such as Allen & Company of Florida Inc., D'Lucas, Peak Worship, Hurta Solutions, AgAmerica, Greenstar Panels, Northway, and many others, all while earning a Bachelor's Degree at Southeastern University and earning more than 10 years of experience in Marketing and Creative Direction. When he's not creating, he's still creating. A lover of all mediums of Art, Jon occasionally dabbles in the culinary world as a private chef. As a chef, he holds the honor of being chosen as a Top 100 finalist of Season 5 of Masterchef on Fox. In addition to this, he has a decade of experience as a Music Director and recently started down a road toward holding a reputable name in the Fine Arts world. He is currently operating as Art Director for several projects and is searching for an opportunity in the modern Street Art movement, along with continuing to hold onto the dream of owning an original restaurant concept. If he had any advice, it would be "Don't Stop Believing."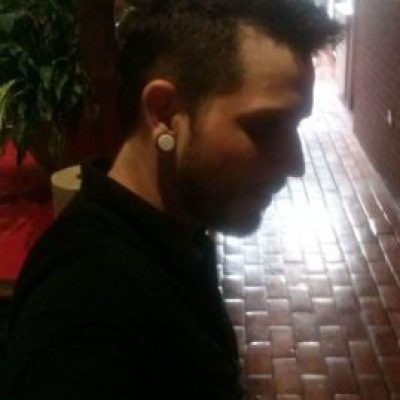 Joshua Collier
Born in Lakeland FL, Joshua has been using raw emotion and acrylic paint to create a colorful yet dark world on canvas.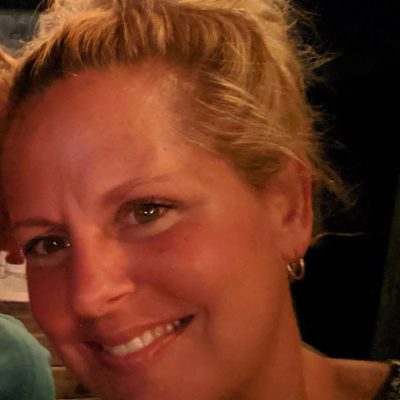 Julie TerHaar
I have been an art teacher for adults and children for nearly 20 years. Originally from Atlanta, I attended Savannah College of Art and Design, studying Painting and Illustration and a minor in Art History. I now reside in Lakeland and teach Art and AP Art at Bartow Senior High School.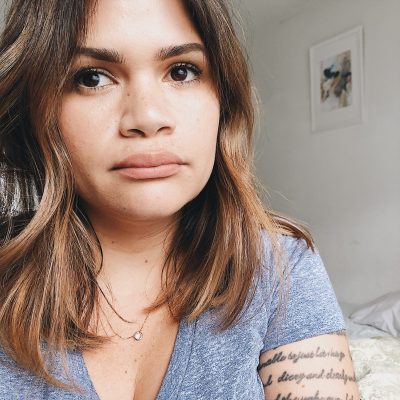 Juliet Rodriguez
Juliet Rodriguez was born in Havana, Cuba but currently resides in Lakeland, Fl. She took art classes in high school but is mostly self-taught. She gets her inspiration from nature and music. Her medium of choice is watercolor.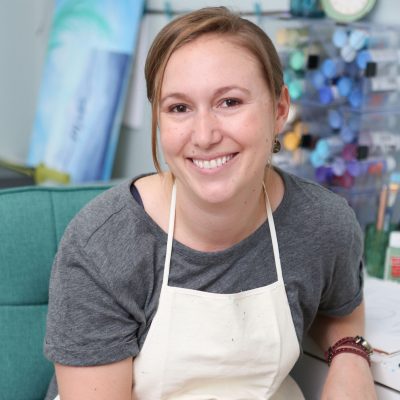 Kate Shore
With a background in creating scenery for theatres and theme parks, I've been wielding a paintbrush for as long as I can remember. But after having my son in 2018, I found myself just wanting to paint for the sake of doing something creative (aka non-baby related), and I fell in love with what showed up on the canvas! Since then, I've been creating coastal-inspired abstract acrylic paintings, prints, and hand-painted necklaces in my home studio in central Florida. Being near the water soothes me like nothing else, and I aim to bring that same sense of calm into my paintings. When you see my artwork on your wall, I want it to feel like a breath of fresh air.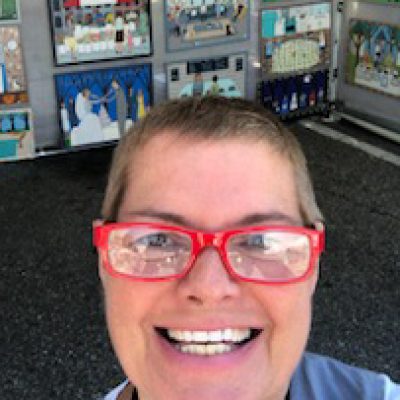 Katherine Michael
Katherine Michael is a self-taught, contemporary folk artist living in Tampa, FL. She paints stories of her life, sometimes memories from her childhood. Katherine paints on wood subfloor material using acrylic and house paints. Her paintings are full of heart and soul, using bright colors and fun subjects.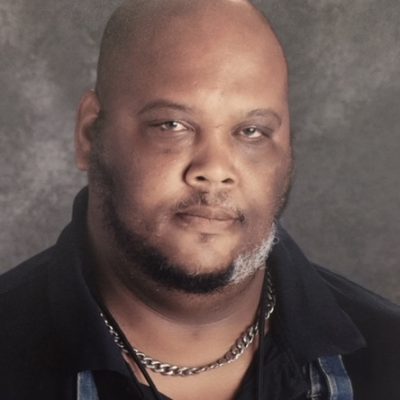 Kent McAllister
I am an artist with plenty of creativity and artistic drive. I'm inspired from things and people around my life. Bright and bold colors excite me; the color black makes me feel powerful! It takes over my brush which and where I discover new things about myself every time I create a new painting.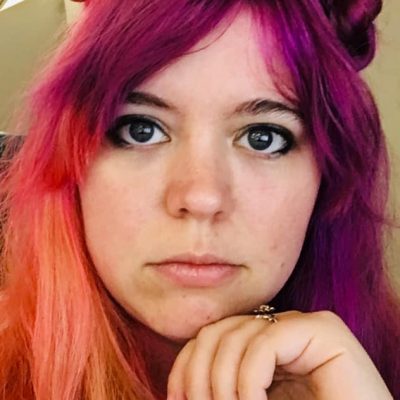 Krystal Johnson
Both a painter in traditional oils and modern digital formats, Krystal directs her focus on the cute but macabre. Soft and button-eyed to ball jointed, she uses the adorable aesthetic and bright colors of dolls to explore deeper and darker stories and issues in her life.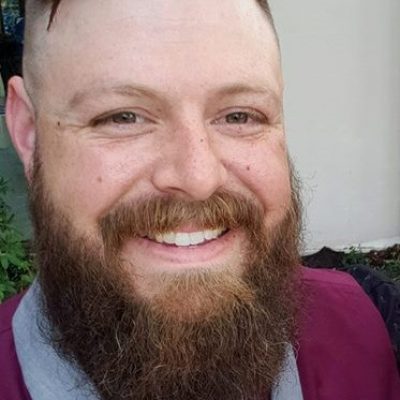 Kyle Wheatley
Kyle is a self-taught mixed media and sculpture artist specializing in showcasing bold statements and colors. Adding a fun and unique flair to every canvas or sculpture piece, merging every day views with a graffiti twist.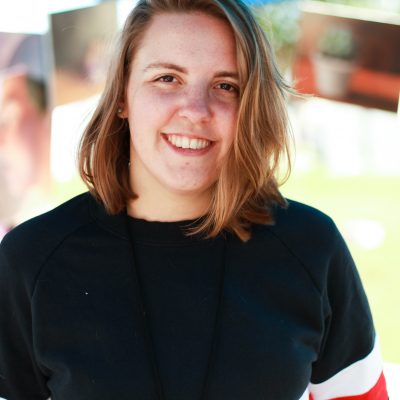 Lauren Dickman
Lauren Dickman graduated from Florida Southern College in 2018 with a BFA in Studio Art. She uses oil paints and oil pastels to create naturalistic depictions of the human figure, focusing on the "imperfections" and unique qualities of each body.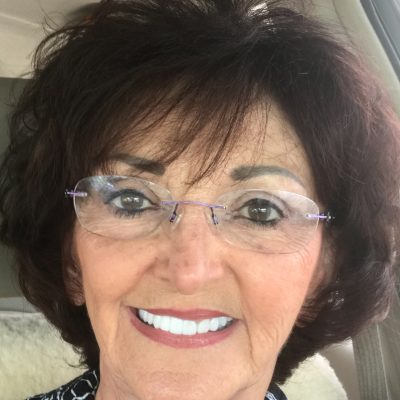 Lin Williams
At the age of 39 I became a self-taught artist. I feel that my art reflects the playful side of me. My greatest joy is obtained not only in the creation of a new piece from my heart ... but also in the smiles and happiness it gives to others.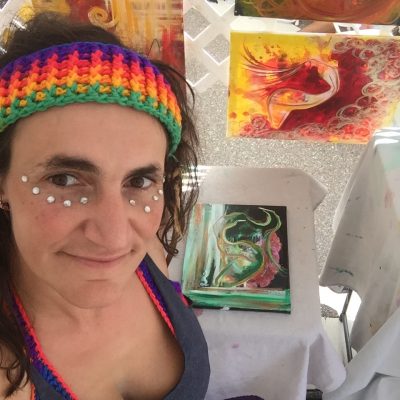 M'ria Swire
M'ria Swire is a Visual Artist, working out of her home-based studio in Plant City, Florida. She graduated with a BFA from The University of South Florida in 2013. Having been a visual artist all her life, the birth of her two children questioned her identity, leaving her uncertain as to whether pursuing her calling was even fathomable. Realizing that she could not abandon her work, she has spent the last four years embracing, evolving and strengthening her work and practice, through new challenges and opportunities no matter how unconventional they may seem. Primarily working in acrylic and raw pigment, her work has since leapt from canvas on to wood, skin, fiber and even large scale mural projects. Her work exemplifies heavy, saturated vibrant colors, layered with metallic, translucent and opaque detailing. Abstracted forms whose movements call the viewer to look further, experience more than just a mere glance. M'ria also enjoys experimenting with new mediums and techniques that change both the texture and application of pigment, often resulting in unexpected, yet highly desirable outcomes.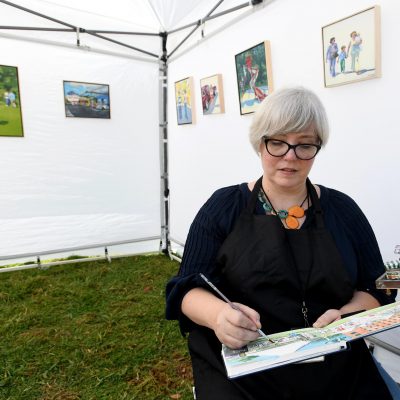 Margaret Baker
Margaret Baker is a painter of people, memories, and the moments-in-between. Working with oil paint on canvas, Margaret's goal is to capture familiar moments and memories. If a viewer feels as though they know the people or that there is a story about to be told, then the painting is successful.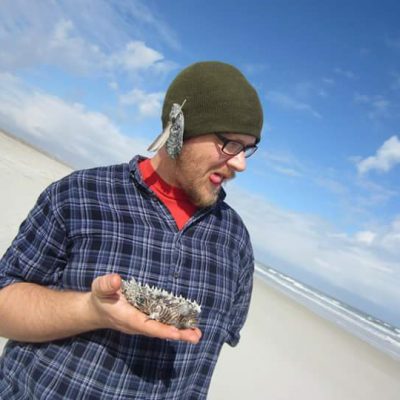 Matt Sutherland
While growing up in Florida, I've always had fond memories of the wild and primal landscape. I loved watching nature shows on PBS and would marvel at the strange and exotic creatures and environments. I would climb trees and trudge through swamps to catch and observe Florida's own strange and exotic creatures. Now all grown up, nothing much has changed.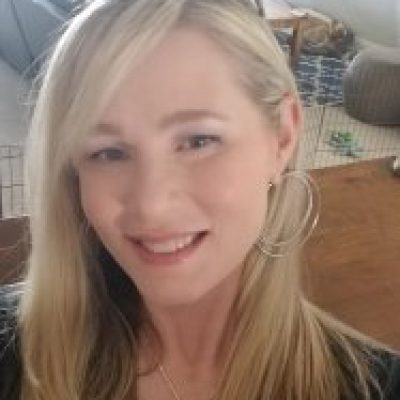 Melissa Butler
Lakeland artist originally from Portsmouth, Virginia. I love creating portraits that are fanciful and colorful. I never limit myself to a medium, which is why I really enjoy working with mixed media to vibrant and interesting artwork.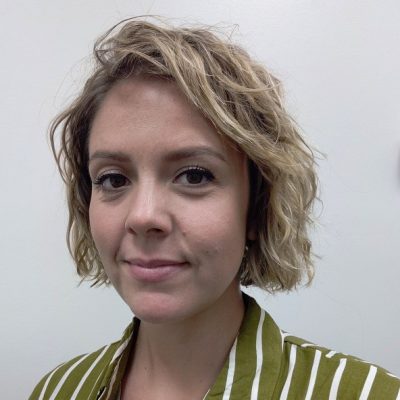 Melissa Rudge
KatrinFace Art is artist Melissa Rudge. She currently resides in Orlando, teaching art to elementary kids. When not creating, Melissa enjoys traveling, gardening, and bumming at the beach.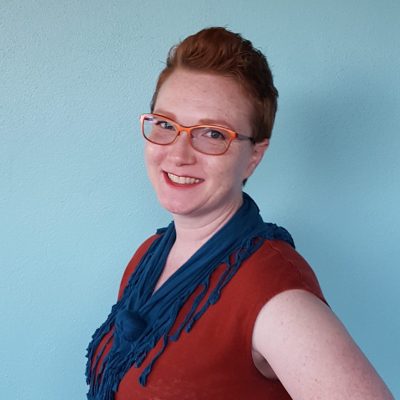 Meredith Pope
Pope is from Lakeland and studied art at Harrison School for the Arts, Polk State College and the University of South Florida, where she majored in sculpture. Her work has won awards from the Ridge Art Association in Winter Haven and Arts on the Park in Lakeland. She has painted and/or refurbished swan statues that are part of the city's "Swansation" exhibition. Most recently, Pope collaborated with co-creator David Collins on the "Clearly People" project and was one of the artists selected for "Tapestries Lakeland."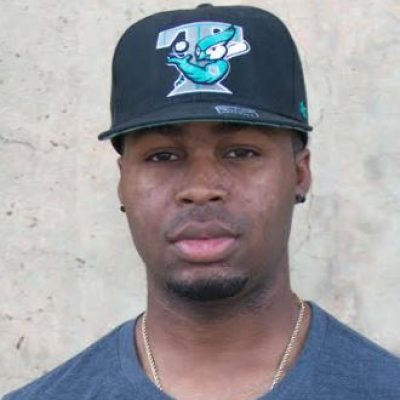 Mike Mitchell
First time artist painting in the watercolor medium or painting at all, which was always scary to me. I like to paint the natural beauty around us that's in the world today, whatever that may consist of: animals, people, etc. I take my painting approach from the old masters that came before me who placed the foundation.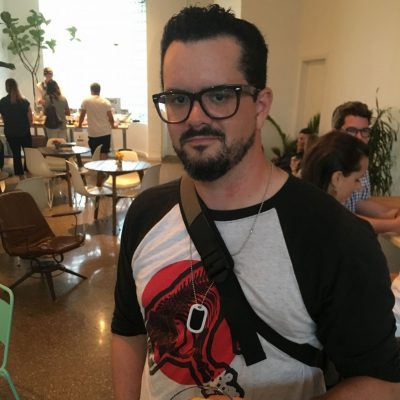 Nicholas Ribera
Currently, a resident of St Petersburg, Florida, Nicholas creates what he calls "Aesthetic Dadaism;" i.e. art with no meaning that just kind of looks cool. When not hustling illustrations at markets around town, you'll find him competing in disc golf tournaments around the South East.
Patricia Hood
Florida-born artist, Tricia Hood, graduated Suma Cum Laude from Florida Atlantic University in May of 2019. After finding the art of printmaking in 2017, Tricia blended her love for illustration with her inherited skill in woodworking to create fun and intricate MDF carvings. Currently, Tricia lives in the Port St Lucie area with her rambunctious collie, Presley.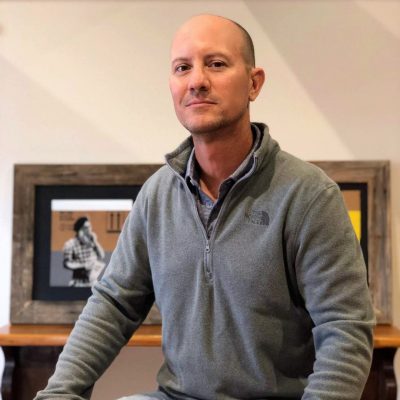 Paul O'Neill
The role of the artist is to go out into the world and report back what you have seen, even if you don't understand it yourself. With that in mind, I try to keep my artwork as simple as possible, focusing on people and places around me, while using non-traditional materials such as reclaimed wood, cardboard and spray paint. As the results, I hope to create a piece that evokes a moment of contemplation mainly within myself, but hopefully for the viewer as well.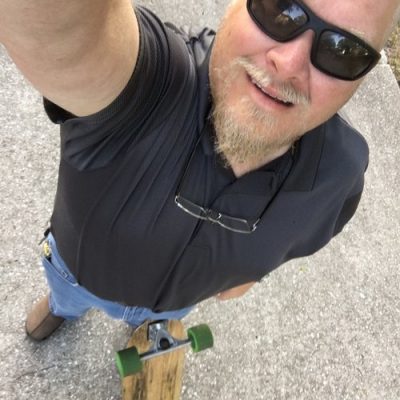 Paul Peterson
I am a life-long artist and skater. I've been a public school teacher for the past 23 years. In my art and teaching, I am fusing both art and skateboarding. I then use this fusion to teach my students in a holistic fashion by incorporating Art with STEM, and now community-building. I grew up in Orlando, FL. I have a BFA focusing in Sculpture from Ringling School of Art. I have been teaching in Polk County for the past 23 years (at Southwest Middle School for 20 years).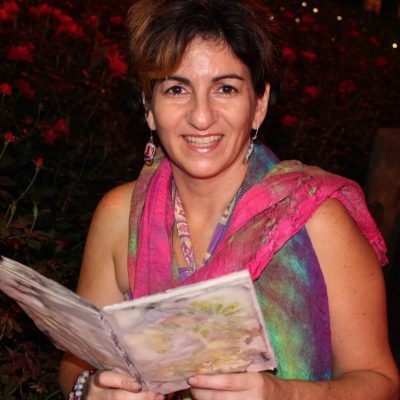 Rachelle Eason
Ever since her first spin with clay at the age of four, Rachelle Eason loves to get her hands dirty. Whether its throwing clay on her wheel or designing plants on pages to create fabulous stains through boiling, her connection to earth's elements is what inspires her journey. By honing her skills in both pottery and plant-staining, she has found that each medium influences the other and together they take her to new levels of self-discovery and opportunity for reflection. 

 Rachelle is the Adjunct Ceramics Professor at Florida Southern College where she inspires students in Ceramics 1 and 2 to seek their unique creative expressions through clay. 

As an invited artist to Walt Disney World, Rachelle shows and sells her art at EPCOT festivals and special events at Disney's Animal Kingdom, Disney Springs, and other resort locations. Her art is in private collections all over the world.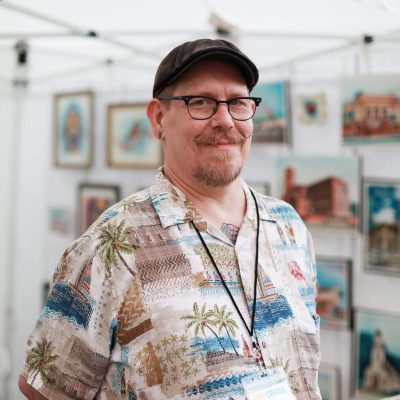 Ron Bell
Tampa, Florida native & watercolor media artist now living in Lakeland specializing in architectural landmarks & landscapes inspired by memories of vintage Florida.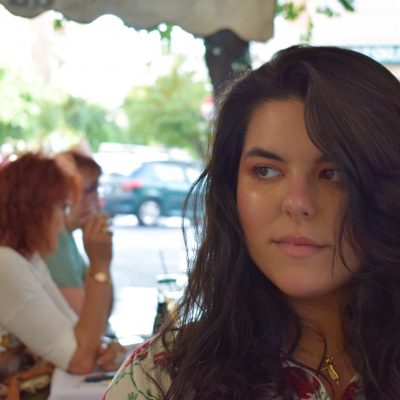 Samantha Finley
My name is Samantha Finley and I am a native of Lakeland, Florida and a recent graduate of Florida Southern College. I earned my BFA in studio art with a focus in oil painting, and I am currently an art teacher in Lake Wales. I love to paint a variety of scenes and portraits, but my true passion comes from creating still lifes. My still life paintings use objects that are loaded with personal meaning in order to focus on themes of nostalgia and the unwanted passage of time.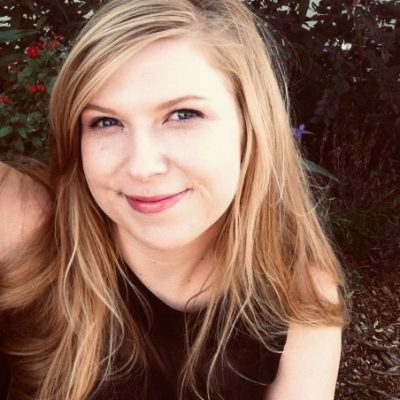 Sarah Peterson
Sarah Peterson is a Lakeland based artist specializing in oil painting. Living in downtown Lakeland since 2012, Sarah is inspired by the things she associates with home, including walks through Hollis Gardens, magnolia trees, Lake Morton's swans, and the charming bungalows of the historic district. Sarah is currently an undergrad at University of South Florida, majoring in studio art.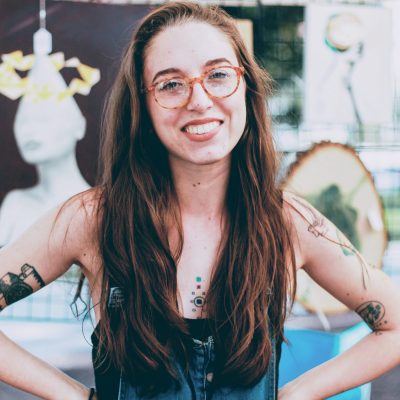 Sara Jones
Currently, teaching art to K-5th students in Lakeland, Sara Jones is a 25-year-old local artist. She utilizes found objects, photography, drawing, painting, and recycled materials to execute her work. The inspiration is life experience. The motivation is the people she comes into contact with. Jones finds that using recycled canvas and "found" surfaces is an essential technique to convey humanity in her work. Objects can hold the worst memories, or nostalgia. A painting can make one reminisce, or recoil. Jones aspires to discuss emotions with a visual assistance, when words fail to do the job.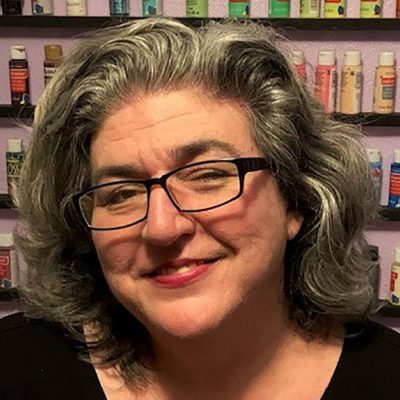 Sherry Ross
An award winning mixed media artist, Sherry Ross works with reflections, layers, found images and specializes in anachronistic and feminist themes. Her work explores translucency and color while utilizing her dry wit for a unique vision.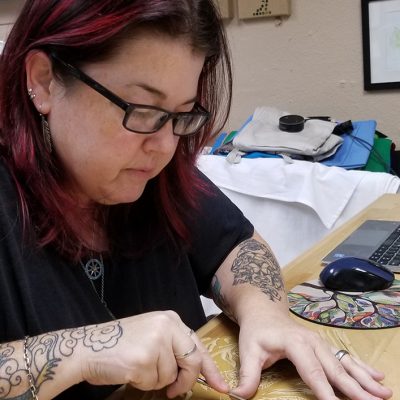 Stacy Tabb
Stacy Tabb is the co-owner of Boondock Studios and a lifelong artist. She studied relief and intaglio printmaking in college then abandoned it all for graphic and digital design. Now it is her medium of choice in exploring modern folk art styles in her new relief print series, You Are What You Eat.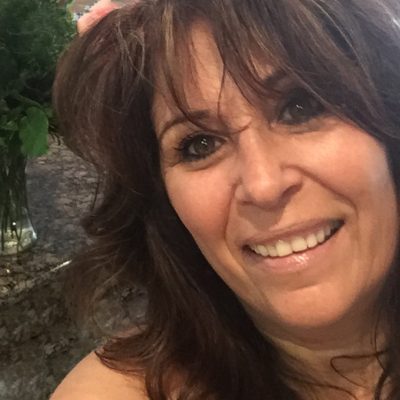 Suzann Kaltbaum
Suzann Kaltbaum is an Orlando based digital artist with a passion for travel and photography. Using creative digital techniques, as well as attention to detail, Suzann has transformed her travel photographs into thought provoking, limited edition, digital paintings. Suzann's love of travel and photography is apparent in each of her paintings, which are not only beautiful, but speak the story of the original photograph. Printed on HD Metal, a truly unbelievable medium, colors you could never imagine come to life as vivid works of art.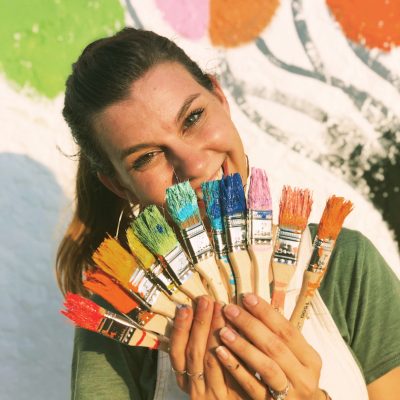 Sydney Ralston
I have almost always lived by the ocean, so it and it's creatures have been one of my passions to draw. The places I have traveled and things I have seen have given me constant creative insight. Every piece of artwork I make is full of the feeling of my surroundings and those that inspire me. I hope that when you view my art you find the beauty, peace and enjoyment that I do from creating it.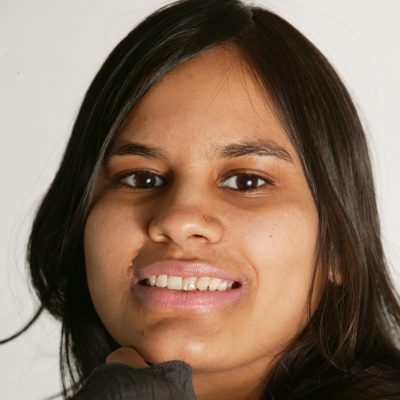 Tejal Mehta
Hennalakeland has experience over 15yr of doing henna art. Her passion is to start a non-profit where she can use her skills to beautify children/adults who are going through very unpleasant side effects of chemo.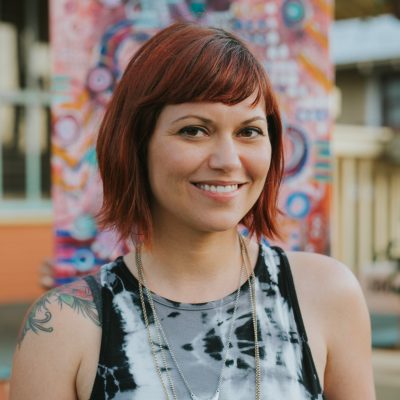 Teresa Navajo
Teresa Navajo is a Florida born visual artist. Teresa shows her work frequently at local cafes and businesses as well as weekend artist markets. You can purchase prints of her insect artwork at The Blind Tiger Westchase where she is the resident artist. You may also recognize Teresa's abstract artwork as many of the labels for Untitled Art Brewing. To connect with Teresa Navajo, please visit her website: themidnightalchemist.com and sign up for her newsletter.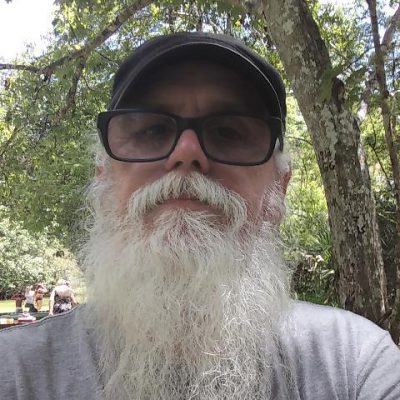 Thomas O'Grady
I make art for me first. If anyone likes it, that's cool.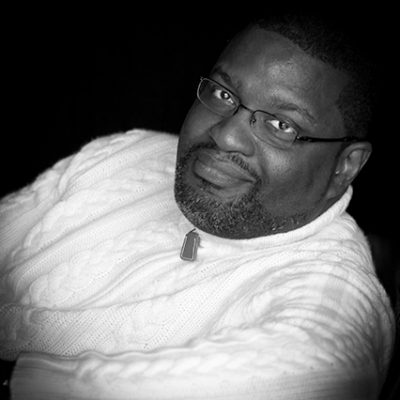 Timothy Hall
My formal training began at the University of Buffalo. My subjects tend to be rustic with whimsical characteristics. The color pallet is kept simple. When possible, I will use the frame and mat as critical extensions of the piece.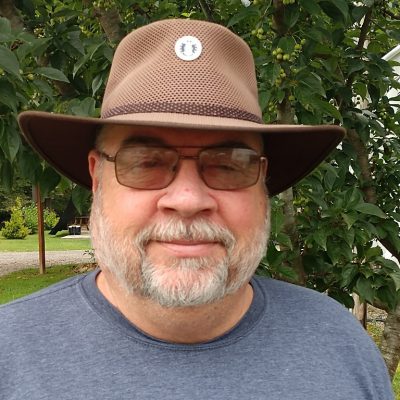 William Refenes
I always had an interest in art and would doodle and sketch from time to time. I retired 3 years ago and decided to give Landscape Painting a try. After watching many different online videos, here I am.